This question originally appeared on Quora.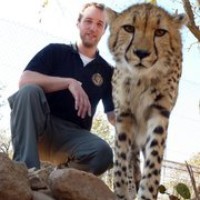 By Leo Polovets, Early LinkedIn engineer, ex-Googler, currently an engineer at Factual

I think there might be two separate aspects to your question: having enough money to travel and having enough time/opportunities to travel. If you lack money, you either need to travel cheaply or save more (or both). If you need more time to travel, there are many creative things you can try.
Traveling cheaply
Prefer buses to trains to airplanes.
Prefer hostels to AirBnB to hotels.
Use sites like Kayak, Priceline, and Hotwire when you need to rent a car, find a flight, or book a hotel. Bidding on stuff can generally save you 50% or more on hotels and cars. (I once got a $5/day car rental on Priceline!)
Check out sites like Travelzoo, JetSetter, and SniqueAway for discounted vacation packages.
Group tours can be very cost-effective. Gap Adventures is a solid provider, and you can find a lot of tours at http://adventurecenter.com.
Get a credit card that doesn't charge foreign exchange fees (e.g. the Venture Rewards card from Capital One). This matters if you spend a lot while traveling.
Get a credit card that offers good travel rewards. The aforementioned Venture Rewards card is pretty good. Another great option is the Travelocity Amex Card, which gets you 10% back on Travelocity purchases and 2-4% everywhere else. If you use your credit card a lot, you can easily rack up a free trip every year or two.
Cruises can be a great way to see a little bit of lot of places without spending too much. That said, cruises don't suit everyone's travel styles.
Join frequent flyer/renter/hotel guest programs. Try to stick with one supplier if you can, because it's better to have 10,000 points with one company than to have 2,000 points with five different companies. Accumulating points = accumulating free travel in the future.
Flights are a large fixed cost, and you can save money in the long run by taking a few longer vacations instead of many short vacations. For example, if a flight is $1000 and your hotel and food expenses are $300/day, then a 5-day trip costs an average of $500/day while a 20-day trip costs an average of $350/day. With that kind of math, it's much better to take two 20-day trips than eight 5-days trips.
Traveling in a group is cheaper than traveling alone because you can split hotel costs.
Travel within your hemisphere: if you live in the U.S., try Bahamas, Belize, and Boston before trying the Philippines, Peru, or Paris. You can visit the further, more expensive places when you have more saved up.
Take local weekend trips. Regardless of where you live, you can almost certainly find cool things to do and see within a four to six hour drive. Take one day off and drive somewhere for a 3-day weekend. If your main expenses are gas and a few nights at a motel, then you'll be able to afford a lot of trips.
Saving a lot
There are many Quora questions that address this. What are some lifestyle changes that save money? is a good starting place. You can also work on increasing your income by looking for higher paying jobs, earning money on side projects, or asking for a raise at work (if you think you deserve one).
Having enough time/opportunities to travel
Take a few weeks (or months!) off before you start your new job.
Consider traveling over public holidays. The downside is that this can be significantly more expensive; the upside is that you can make your vacation days last a little longer.
Consider taking unpaid vacations. If you're not struggling for money, and you want to take an extra week of vacation, ask your boss if you can take the time off without pay.
Work remotely if your job allows it. If you pick a good timezone, this can work very well. For example, if you normally work in California, you can spend time in Europe, see the cities during the day, and then work in the late afternoons and evenings (overlapping perfectly with your coworkers' schedules).
Ask for flexible hours. If your boss expects you to work forty hours a week, then would he be okay with you occasionally putting in all forty hours over three days? If so, you could work Monday-Wednesday, take a week off, and then work Wednesday-Friday of the following week. Better yet, maybe he'd let you work Saturday-Monday, take ten days off, and then work Friday-Sunday of the following week.
If travel is really, really important to you, negotiate for it when you start a job. Tell your future boss that you'd rather have six weeks of vacation and take a little less salary, and see what they say.
More questions on Travel: