This question originally appeared on Quora.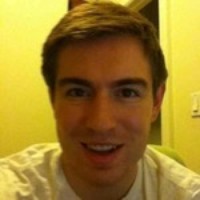 By Ian Stanczyk, developer, traveler, entrepreneur, creator of onthebar

I can tell you how two friends and I did South Africa and wound up having the time of our lives:
I, as the only real soccer fan in the group, did all the bookings (the others came for the spectacle - and because I forced them - and, I think, left with a great appreciation for the game).
First thing to do is figure out which teams you definitely want to see, if any. This will dictate what type of tickets you buy and where you will have to travel.
I purchased pre-draw tickets (so, the participants were random) and booked flights almost a year in advance. Flights, to get a decent price (it was still very expensive) and tickets, because I was worried they would sell out and I was more interested in location than teams. I wound up adding a game closer to the event (in the Spring, during the final sales phase) because my draw didn't produce a USA game but, luckily, the USA had a game in Johannesburg that fit our travel schedule. The ticketing website will have you believe that everything is very strict and regulated, and that if you don't play by Fifa's rules (e.g. buy everything in advance through the Fifa website and official ticketing phases) you cannot get into a game. As is true with most 'rules' in life, this turned out to be a complete bluff. As soon as we exited the plane in South Africa there were people re-selling tickets. Had I known better, I could have arrived empty-handed and seen any game I wanted at a cheaper price than what I wound up paying on the web (Natives were sold tickets at a steep discount, which they re-sold to tourists).
We broke up our trip into half soccer and half tourism (keeping track of games we didn't attend on TV, of course). We saw three matches in Johannesburg spread out over a week before heading to Cape Town, where we spent another week.
We stayed in hostels, none of which we booked before hand. Another Internet lie will be that all accommodations will be booked when you arrive so, unless you book up front, prepare to sleep in the streets. As a result of this false scarcity, prices quoted on the Internet will be very high. Being an experienced traveler, I knew this was most likely BS so, instead, we just found accommodations as we went (you have to be with the right kind of people to pull this off. we're an adventurous bunch). This made sleeping relatively inexpensive, and we didn't run into any problems. It also gave us tremendous freedom as we never had a hotel booking dictating our travel.
In scheduling the trip, I made sure we had enough time to really enjoy ourselves and get a little crazy (mountain climbing, bungee jumps, steel cage diving with great whites, helicopter rides, wine vineyards, African safaris, all night parties, strange recurring run-ins with Sal Masakala, etc etc). This way it wasn't all about soccer. Instead, the games we saw were a nice treat, and soccer painted a fun and consistent backdrop for the trip, making it very easy to bond with locals and other travelers. Rather than simply a vacation or a series of soccer matches, it was a shared life experience that myself and two of my closest friends will never forget. If you approach with this philosophy in mind, I think you will get the most out of the World Cup, and it will be worth whatever price you pay.
I'll be in Brazil. Look for me.
Additional note: I think three was the 'right' number. The group was small enough where we never considered splitting up, we could travel easily, and, most importantly, there was a swing vote for any decision: "No, seriously, it's two to one. We are bungee jumping off this abandoned cooling tower in Soweto." We wouldn't have been as adventurous and open-minded with only two and with more than three there would have been more logistical issues, definitely more disagreement, and probably sub-groups doing their own things.
...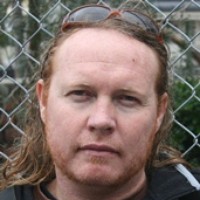 By Anthony Carne, General Manager at www.urbanadventures.com

Ian has summed it up nicely but a few other tips that are bit more Brazil specific:
If thinking of staying in/near one of the big cities like Rio or SP then keep an eye on www.istopover.com, who have traditionally focused on big event hosting and apartment rental as they did for the last World Cup and are doing so now for the Olympics (and just finished doing so for the Euro 2012).
Personally, I would be splitting my time between the south, finding a base around Barra de Lagoa on Florianopolis for matches at Curitiba and Porto Alegre, and the north, basing myself around Praia Pipa for matches in Natal and Recife.
If coming through Salvador on the way up north, don't worry about getting a room there - no one sleeps in that place. Party all night and get on a bus as early as you can the next day. This would be a great place to ogo n any night Brazil is playing a match - no matter where they are actually playing it.
Don't fall into the trap thinking that only the big cities party. Everywhere in Brazil parties.
If looking to see the sights in Rio, check us out at Urban Adventures
http://www.urbanadventures.com/d...
and if only coming to this part of the world one time, make sure you get to Iguassu Falls
http://www.urbanadventures.com/d...
More questions on travel hacks: