This question originally appeared on Quora.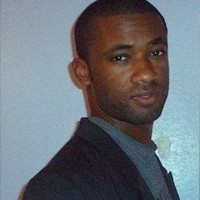 Answer by Aaron Ellis, Just Another Movie Geek

To date, eleven actors have achieved the rare feat of earning two Oscar nominations in the acting categories in a single year. But all of those eleven were nominated for a leading role and a supporting role. Thus far, no one has managed to earn two acting nominations in a single category, though there have been several close calls and controversial omissions through the years.
In 1945, Ingrid Bergman gave Oscar-worthy performances in two of the most critically acclaimed films of the year,

Spellbound

and

The Bells of St. Mary's

.

Spellbound

earned six Academy Award nominations, including Best Picture.

The Bells of St. Mary's

earned eight nominations, also including Best Picture. Somehow, Bergman was only nominated for

The Bells of St. Mary's

.
At the 1987 Golden Globes, Dennis Hopper earned two nominations for Best Supporting Actor. The first was for his role as Shooter, the alcoholic assistant coach in

Hoosiers

. The other was for the psychotic, ether-sniffing weirdo Frank Booth in

Blue Velvet

. At the Oscars, he earned a supporting nomination for

Hoosiers

, but not for

Blue Velvet

.
Julianne Moore had two great leading roles in 1999. She earned several nominations for her performance as Mrs. Laura Cheveley in

An Ideal Husband

, including Best Actress - Musical or Comedy at the Golden Globes. She also gained a lot of attention for her role as Sarah Miles in

The End of the Affair

, which earned her Golden Globe nod for Best Actress - Drama. When the Academy Award nominations were announced, she only picked up one nod, and unsurprisingly, it was for the dramatic role.
In 2004, Jamie Foxx was nominated for Best Actor for playing Ray Charles in

Ray

. That same year, he earned a Best Supporting Actor nomination for playing Max Durocher in

Collateral

. The controversy here was that Max Durocher was not a supporting role. Max is the main character, and Foxx was in nearly every scene in the film. The general belief is that Dreamworks knew Jamie Foxx would be an awards season favorite for

Ray

, so they decided to run him in a different category to increase the likelihood that he would get a nomination. The plan worked, but it would have been amusing to see if he could have earned two Best Actor nominations.
In 2006, Leonardo DiCaprio drew critical praise for his strong work as the Rhodesian soldier of fortune Danny Archer in

Blood Diamond

and as Boston undercover agent William Costigan, Jr. in

The Departed

. DiCaprio earned Best Actor nominations for both roles at the Golden Globes, Screen Actors Guild and Broadcast Film Critics Association Awards. It seemed like he would earn dual Best Actor nominations for the Oscars as well, but he ended up only getting nominated for

Blood Diamond

.
Kate Winslet seemed destined to earn two Best Actress nominations in 2008. Her roles as Hannah Schmitz in

The Reader

and April Wheeler in

Revolutionary Road

were among the best works of her career. There were some questions leading into the Oscars about

The Reader

, mainly whether Winslet would be nominated as a supporting actress (as she was at the Golden Globes, where she won) or as a leading actress (as she was at the BAFTAs, where she also won). Winslet earned a leading role nomination for

The Reader

at the Academy Awards. But in a real shocker, she failed to get an Oscar nomination for

Revolutionary Road

, which previously earned her Golden Globe, SAG, and BAFTA nods.
After analyzing the Academy Award nominees through the years, it seems highly unlikely that any actor will ever get multiple nominations in a single category. All other major awards ceremonies have had actors earn dual nominations in a single year. However, it has never happened at the Oscars, even among some all-time greats like Bergman and Winslet. My guess is that the Academy makes an effort to avoid double nominations in these particular categories. This isn't necessarily a bad thing. It's a way of spreading the wealth and allowing others to spend time in the spotlight. But I must say, it would be nice to see it happen once.
More questions on Academy Awards: