This question originally appeared on Quora.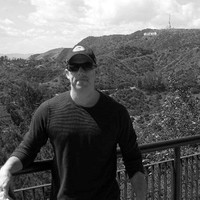 Answer by Ken Miyamoto, Working screenwriter

Yes, Yes, and some more Yes.
We all know that he is best known for writing Toy Story 3 and Little Miss Sunshine. Some scratch their heads with his Star Wars assignment, based solely on the fact that those two films don't exactly scream science fiction. However, just because he's known for those two non-science fiction scripts doesn't mean he doesn't know the genre, hasn't written in it before, etc.
Arndt also wrote what I hear is a great script called The Order of the Seven.
Disney just put the big budget flick in turnaround sadly, but it'll hopefully regain some steam. Tells the story of a group of outlaws, once known as the "Order of Warriors&,uot; that fight to regain their former glory.
He was also a writer on Oblivion and the upcoming The Hunger Games: Catching Fire.
He wrote all three of these under the name Michael DeBruyn, which is likely his rewriting assignment pseudonym.
What people are also forgetting is that Lawrence Kasdan is also attached to the new Star Wars trilogy. He'll be a creative lead and likely have a huge hand in the conceptualization and writing of each new Star Wars installment.
More questions on Star Wars (movie, book and general franchise):