This question originally appeared on Quora.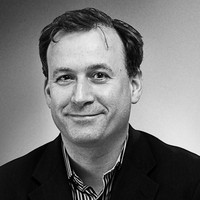 Answer by John DeMarchi, @johnjdemarchijr

Look, I hate the Patriots.
They've gone 22-2... that's twenty-two wins, two losses... against my beloved Bills with Brady under center.
But Tom Brady is a LOT more than a "system" quarterback.
He's won under three different Offensive Coordinators - Weis, McDaniels, and O'Brien.
Brady has won with every type of personnel, too!
In 2001, he won his first Super Bowl with Troy Brown and David Patten as his top two wide receivers: 2001 New England Patriots. And won with Antowain Smith as his top RB!
Are you really making that case that THAT system was remotely similar to the 16-0 2007 Pats system with Moss, Welker, etc.?
Or recent systems like the Gronk-Hernandez TE-dominated systems?
Or this year, where Brady has won with guys like Aaron Dobson and Kenbrell Thompkins?
Really?
You know what Belichick's record with the Pats was before Brady?
5-13.
You know what it is since?
147-43 (with Brady starting).
That's not a typo.
147-43.
Andrew Luck is one of the best young quarterbacks I have ever seen. He's gone 11-5 in each of his first two seasons. To match Brady, he'd need to go 125-33 in his next 158 starts.
Joe Montana was pretty good, right? He went 117-47.
Brady has played in multiple offenses -- running game dominated, deep threat dominated, spread offenses, twin tight end based offenses -- and won in ALL of them.
He's the antithesis of a system quarterback.
He can win with any personnel, in any system -- or did you not watch the 2013 season?
No one would like this to be untrue more than Bills fans like me, all of whom Tom Brady has systematically and perpetually tortured.
But when even Gisele can't distract you... you are pretty good.
He really is.
More questions on 2013-14 NFL Season: