This question originally appeared on Quora.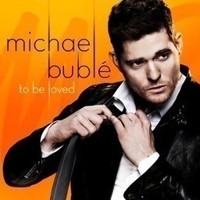 Answer by Michael Bublé, Grammy Winning Singer/Songwriter

It's no secret that I love the holidays, all the traditions and especially Christmas music, so for me creating my Christmas album was a dream come true and years in the planning. I thought about how and what I would record for on my Christmas album for ages. I always keep in mind how much these songs meant to me and still do to me and my family while I was growing up so when I went into the studio to make the record, I kept imagining how it would sound playing it surrounded by my family.
I played Bing Crosby singing "White Christmas" all year around. We decorated the recording studio - yes it was summertime -- but it was the perfect atmosphere to get into the holiday spirit.
This will be my new son's very first Christmas so he'll be the ultimate judge on how good a job I did when we play the album over the holidays. Let's hope he smiles or falls asleep. If he screams, I'm going to have to put on that Bing Crosby record instead
More questions on Music Production: