This question originally appeared on Quora.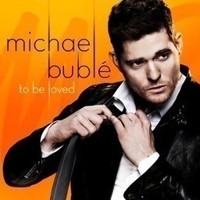 Answer by Michael Bublé, Grammy Winning Singer/Songwriter

I want to create a happy atmosphere and at the same time keep things intimate when certain songs call for that feeling. Years ago with small audiences I used to focus on that one guy whose wife dragged him there and he was sitting with his arms folded. My mission was to get him into it.
I've told the story a million times but when I first played The Blue Note in New York City I heard there was a line outside. I went out to say hello to them and the first person in line came up to me and said "You better be f----- good." That's New York for you. The people in the last row are as important as the ones in the first row. My job is to take people away for a couple of hours and I want them to have a great night. They paid good money.They deserve 110 percent from me.
I have two stages when I play a big venue so even the people at the other end get some up close and personal time. I walk through the audience and shake hands and kiss babies and am very attentive to the production and sets and sounds so everyone has a real experience and leave happy. I'm an old fashioned entertainer in that way.
There's never ever a dial-in performance for me. Every concert has to be my best. I felt that way when I first started out with six people in the audience and I feel that way when I perform for 40,000 people. It's just who I am.
More questions on Music Production: