This question originally appeared on Quora.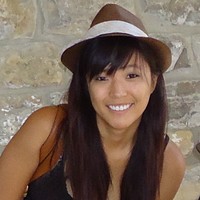 By Christie Cho, Stanford Alumna

No. This program needs stability and confidence, which it's not going to get by a coach making a very reactive decision after ONE game. Josh Nunes had a terrible game. Actually, he was just terrible. But he was playing his first road game at a VERY tough stadium to play as the visiting team. [1]
It's tempting, especially since Stanford fans are more familiar with Nottingham (who was Luck's backup last year when Nunes was injured during practice early last year). However, there's a comfortable home game (Homecoming, no pressures of a rivalry) during which to gain back some of that confidence before hitting the road to play a better Notre Dame team and a high-energy Big Game at Cal.
Also, it's worth noting that Washington FORCED Nunes to play badly by eliminating Stanford's run game. Stanford has always been a run-first offense, with the run intended to set up the passing game. Stanford had LESS THAN 100 rushing yards against Washington. (Interestingly enough, USC also tallied very paltry rushing numbers in their loss against Stanford.) Maybe the coaches need to hit the drawing boards and figure out how that happened. But Josh Nunes is capable of being a competent quarterback. He needs time to develop. But that's the case with Nottingham as well. Neither quarterback is going to perform well if we re-visit a quarterback competition mid-season. This team needs a set leader more than it needs a QB with pinpoint accuracy.
That said, as a Stanford fan, pray that Nunes learns to throw those short screen passes to his receivers and not the ground, and that Stanford receivers learn to catch (and hold onto) deep balls.
[1] http://sportsillustrated.cnn.com...
More questions on Stanford Football: