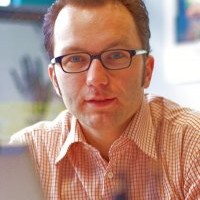 By Leo Sauermann, Founder of getRefinder.com, Lover of Burning Man

Did the photos of the previous events blow your mind? Do the stories of Burning Man make you feel that this is one of the places on this planet where you have to be? Yes? Then go, go, go!!!
If your definition of "adventure" does not match what you see on the photos ... then don't go.
Burning Man is really a special place unlike any other festival. That said: do it. Whatever it costs you, unless it bankrupts you for a year, this is the single best thing you can do within your lifetime on $1000.
(To be clear, the single best things are: Burning Man, finding your own spirituality, and having kids. Kids tend to cost more than $1000).
I would personally not go without my significant other, but its easy for me to say that because we were there twice together. But my significant other is also fine with me going on events myself. Talk this through with your partner and make up some rules with which you are both fine. Nothing bad can happen to your relationship just by going to Burning Man. It's a super-safe event, very few accidents, no one is aggressive; it's safe compared to other festivals. People are gentle, respectful, and caring towards each other. You won't find strangers throwing up on your tent or lying unconscious and drunk in the grass like at other festivals - that is good for your partner to know if she/he cares about your physical safety. Although you will see flamethrowers and other weird things, the event is very, very safe.
Note, you will probably have no contact (phone, mail, ... ) for a week, so write a diary there or invent other means to stay connected emotionally with your partner, like a daily "spiritual time" at some given moment.
If not accompanied by your partner, I especially recommend staying away from drugs and heavy drinking - as without your partner, you will not have a sidekick to safeguard you when you are sick from drinking. Also, some drugs - like alcohol - increase your sex drive, something to calculate for. Of course, if you live by a tough punk attitude and know how to survive drunk in a moshpit - do whatever floats your boat and ignore this advice.
Don't stick with your camp. Sleep there, but wander around on your personal adventure. Being with some camp in the beginning is going to help you a lot. But, rest assured, wandering around alone and meeting new people is best at Burning Man. There is no place on earth where you will meet new friends so quickly, everyone is happy to talk about their project, connecting to people is supereasy. If you are not bound to be all the time at the camp where you sleep, you will quickly find many-a-camp that interests you and where you can spend time and help out. So, it may be that each time you wake up you tell your campmates "I am off to Camp Bazinga to enjoy life, see you," and it will probably be fine. In our own camp, we had strangers crashing in for hours (and days), and we were fine with it, as long as they behaved well.
You can also volunteer for ice service, coffee service, lighting service, or postal service, which allow you to do good for the community and will connect you to other great people who are responsible and good to be around. The people doing volunteer work are generally good starters to tie into the community; they are responsible, caring, and doing a sensible, useful task together with others will quickly connect you to a group. I recommend lamplighting service, as lighting up the playa is the most magical thing you can do.