These questions originally appeared on Quora.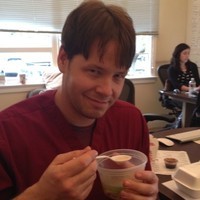 Answers by Ike Barinholtz, Actor

Q: What are the pros and cons of acting in an ensemble film or series?
A: Acting in an ensemble film is great. When we were shooting some of the scenes in Neighbors, specifically in the frat house, you have so many different ingredients. You have Jerrod Carmichael, who is an amazing comedian. You have Dave Franco, who is an amazing actor. You have Seth Rogen, who is an amazing writer. So you have all of these different points of view blending together. Sometimes it doesn't work out and sometimes it does. Nicholas Stoller, Seth Rogen, Evan Goldberg, and James Weaver really put together a funny and different group of people. We had the young, old, stand-up, sketch, etc.
Q: What are the pros and cons between acting in a television series or on film?
A: In television, you are stuck with that character and you really have to commit to it. You really have to learn from it. But on a film, you're only playing that character for a week, a month, or two months. You're really holding onto the character and building onto it.
Q: As a veteran comedian, what advice would you give to someone starting a career in comedy?
A: The best way to do it is to start doing improv. You basically do long form improvisation which is basically you getting up on stage, telling a story and playing a different character. I think that's really the easiest way to get into comedy in terms of writing and acting. With stand-up, you can't half ass it. You have to go on every night. You have to build up a set that's an hour long.
Q: How much improvisation was done by the cast in Neighbors?
A: Whether you call it improvising or fast writing, there was a good amount. But Brendan and Andrew, our screenwriters, wrote such a great script. We only strayed from it when a line that was in the script was written in a way that didn't deliver the way we wanted it to. So, throughout filming, you'd get lines thrown out to you and people tell you to "Say this instead..." This only added to the great live feeling of this movie. Every day on set was so much fun.
More questions on Movie Business and Industry: