These questions originally appeared on Quora.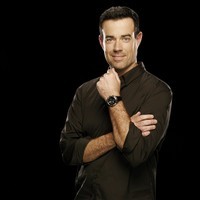 Answers by Carson Daly, Host, The Voice

Q: What is the biggest challenge in hosting a reality TV show?
A: I feel so at home on The Voice, having been there since day one, and I love music so much. I am so friendly with our coaches and you have seen me with the families of the artists. I'm living and dying with them. It never feels like work to me so it's hard to say what the biggest challenge in hosting a reality TV show is. Every time we shoot The Voice, I feel like I'm just going to a fun day of music. If I had to choose something though, I guess the live shows on Monday and Tuesdays are the most challenging. You have to keep the show on time while also allowing your four judges to talk and give your artists the time they need to do their Grammy caliber performances. It can be a lot. There have been a few times at the very end of the seasons when it's all about managing time and that's probably the only thing I would consider difficult. But, I do have to say that I enjoy that part too.
Q: What changes will be made on "The Voice" as it heads into Season 7 with new judges Pharrell and Gwen Stefani?
A: It's just more of the same, I think. The Voice is getting a great reputation for having the best talent on television. Our artists are of the highest level and a big part of the show is seeing the coaches having fun. It's part reality show but part sitcom. There is just a chemistry amongst us all and I think Gwen and Pharrell are going to fit right into our family of huge artists that are all there for a great reason: wanting to help other people make it.
Q: How does social media integration impact a television show's format and dynamic?
A: I think it's been tremendously important for The Voice. We have, from day one, considered the social media portion of our show to be as important as any other element. This was a format that was on in Holland before it was integrated here in America. The social media portion of the show was very obvious and was one of the reasons we love the show so much. As we try and eventize shows on NBC, these big reality competition shows in particular, pushing the envelope on social media and having great strategic partners like our friends at Sprint who do the Sprint lounge or Twitter and Facebook and Snapchat, is really important. We announced Chris Martin being an advisor via Snapchat, which was new. Our new coaches, Gwen Stefani and Pharrell, made those announcements via Instagram putting out little pictures and clues. We want The Voice to be all year long and 24/7, so social media is a huge element of the show.
More questions on Quora: