This question originally appeared on Quora.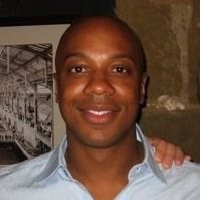 By Charles Hudson, Venture Partner, SoftTech VC
I don't think we can safely say the release of iOS6 will kill any apps (other than Google Maps, which is not made by a startup). And for companies that are pursuing a cross-platform strategy (particularly those in games and social communication / communities), they'll still need native iOS apps to succeed. A few reasons not to declare death to startups, including Waze:
GameCenter was supposed to kill the market opportunity for 3rd party gamer graphs to connect game players. GREE, Mobage, and others continue to make steady progress in building game graphs. GameCenter is an important piece of the iOS puzzle, but it hasn't become the end-all-be-all solution for game distribution, discovery, or social networking.
Ping was supposed to be Apple's solution for music social networking when it launched. It was supposed to destroy the competition. Hasn't happened, and Ping is being shut down.
iMessage was supposed to kill all of the 3rd party free SMS clients like WhatsApp, TextPlus, etc. My sense is that hasn't happened, and those apps might have a harder time standing out on iOS, but are doing fine overall. I could be wrong there, though.
Facetime has not destroyed the opportunity for Skype, Tango, or any of the other myriad person-to-person video calling solutions.
At the end of the day, I think some of these new features will really pose a threat to those companies who have two things in common:
1. Deep and exclusive focus on iOS as a development platform and no beachhead on Android or some other relevant desktop / web platform.
2. Products that were merely filling technology gaps that Apple had not addressed and where Apple's solution is clearly better. Turn-by-turn mapping could be the one in most peril.
More questions on business strategy: