This question originally appeared on Quora.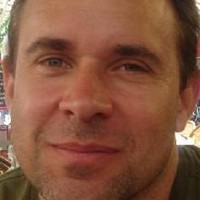 By Julien Vaché

You ask, "I assume Italian food is more popular with its Pastas and wine, and what is the French cuisine famous for?"
I'd say, no, Italian food is not "more popular with its Pastas and wine" - I think you meant Pasta and Pizza!
A few similarly recognizable elements of French cuisine as the one you give would be:
Sauces

: French cuisine has developed, for many different reasons over the years, the basis for technical cooking such as elaborate sauces.

Bread

: the famous Baguette

Cheese

: the extreme diversity of the French countryside (from North Europe to complete Mediterranean with Atlantic and Continental climate in between) means France has more diverse Artisan cheeses than any other country.

Wines

: Finally France is still the reference when it comes to wines, again due to a combination of history and geography.
...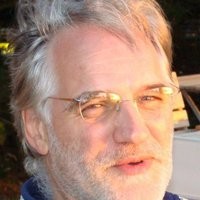 By Yves Granger, trainer and coach

Most of the everyday cooking in each country used to be about making the best of whatever you had handy everyday, so actually, but for the very rich and for the modern times, real, everyday cuisine was:
highly

seasonal

: you cooked whatever it was the season for: in Europe, vegetables and fruits in the summer and autumn, game in hunting season ... (actually some early cooking inventions were attempts to free yourself from those seasonal constraints:

sauerkrat

or

charcuterie

come from this conservation of products to make them available out of season),
highly

regional

: olives and grapes grow in the south, hops in the north (wine in the south, beer in the north); oranges were a luxury product in France (traditionally offered as a Christmas present!) till the '50s and in Germany later on ... my mother lived in Auvergne, and she never tasted seafood till she moved to Paris (aged 21) ...
highly

contextual

: when the communal oven was still warm from baking the bread, they used the residual heat to cook a little something with the remaining bread dough and whatever they had handy, thus the pizza in Italy and the

Flammeküche

in Alsace.
those (initial) constraints fostered the development of skills and talents along the years, not only oriented to the very rich, but also in the popular classes...
So part of the differences you notice between Italian and French cuisines are the remains of history and geography.
If you shun the Michelin 3 stars and eat 'normal' food in a local restaurant in a French or Italian countryside, you will definitely experience the differences of cuisines coming from traditions and geography (different climates, different raw materials, plus the comforts of modernity) but you can observe the same principles at work : stews, roasts, bread, cheeses, pies, wines, liquors ... you might be surprised at how much alike the two (traditional) cuisines actually are!
More answers to this question.
More questions on Food: