This question originally appeared on Quora.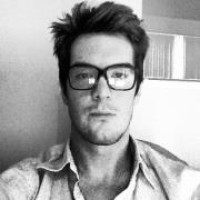 By Devereaux Heshmatpour

The Madden Curse
Prior to 1999, all the Electronic Arts Madden video games had good ol' John Madden on its cover. From 1999 thereafter, it has featured a premier player.
Those premier players who have appeared on the cover since 1999 surprisingly have had abrupt performance declines, often due to injury. Some have also seen their careers ended due to injury or lackluster performance.
Let's examine:
Garrison Heart (1999) -

After going on the cover, he broke his ankle and was out for two seasons. Never was the same player thereafter.

Barry Sanders (2000) -

Abruptly retired after going on the cover. He claimed it was due to the losing culture of the Detroit Lions and spurred controversy over his signing bonus and remainder of his contract, which still had a few years left. He lost a lawsuit over it.

Dorsey Levens (2000 PAL cover) -

Packers didn't make the playoffs that year, he was released after the season. Became a back up and was injured the remainder of his career.

Eddie George (2001) -

Lost the divisional round in 2001 playoffs, never averaged more than 3.4 yards per carry the rest of his career.

Daunte Culpepper (2002) -

Went on to have a disastrous season in 2002, breaking the record for most fumbles in a season. Later blew out his knees and never was the same player.

Marshall Faulk (2003) -

He stunk up the joint thereafter and also had a string of bad knee injuries, which forced him to retired.

Michael Vick (2004) -

Well, outside the illegal dog fighting rings, he too had a severe career decline until going to jail and also suffered a broken fibula that season after appearing on the cover. This season (2012-13), the Eagles are currently contemplating benching him the remainder of the season due to poor performance.

Ray Lewis (2005) -

Perhaps the luckiest of this bad string, though he had a wrist injury that season and also did not happen to catch any interceptions (a first in his career at that point).

Donovan McNabb (2006) -

Tore his ACL and meniscus in his right knee that season and was never the same player thereafter. Apparently, even his mother's Campbell soup couldn't break this curse.

Shaun Alexander (2007) -

Immediately suffered a foot injury, causing him to miss six games that year. It's safe to say, he never returned to being the player he was before appearing on the cover.

2008 -

Fans begged

LaDainian Tomlinson

to NOT accept the offer of appearing on the cover, which he did not. Instead, it went to

Vince Young.

He suffered a string of injuries, had a bad fallout with the Tennessee Titans, and is now bankrupt looking for work. It's also interesting to note that

Luis Castillo

appeared on the Spanish-version cover; he broke his fibula and was released by the Chargers in 2011.

Brett Favre (2009, as a GB Packer) -

First, he never played for the Packers that season after a retirement debacle. He then joined the NY Jets, where his performance was lackluster, at best, over two seasons.

Larry Fitzgerald and Troy Polamalu (2010) -

Polamalu sprains his MCL during the first game that season, though Fitzgerald may be the first athlete to overcome this curse -- perhaps because Polamalu shouldered it for him.

Drew Brees (2011) -

Went on to have a lackluster season that year, where the Saints lost in the first round the Seattle Seahawks. He, so far, hasn't been too negatively affected however.

Peyton Hillis (2012) -

Suffered continuous hamstring injuries that season, as well as strep throat. His performance since has never been the same, which he has admitted could be caused by the Madden Curse!

Calvin Johnson and Ray Lewis (2013) -

Calvin Johnson has suffered a performance decline, which could be attributed to concussions and nerve damage to his hands. Ray Lewis suffered torn triceps, which abruptly ended his season.
The evidence speaks for itself: this could be a very valid curse.
NFL Fans: Do not let your favorite players on the cover of this game!
More questions on Superstitions: