This question originally appeared on Quora.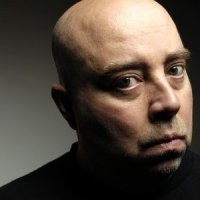 By David H. Lawrence Xvii, Actor, voice talent, and technologist

1. I personally think the equivalent of a first class seat on the plane is either the second row aisle (either side) or, if you're flying in or out of Burbank, the second to last row aisle. Your time in getting on and off a SWA flight is the currency I treasure, not legroom. Certainly, the window seat on the rear-most exit row has more legroom, but there's no extra width on the seat, and some of the planes have walled dividers, not arms that fold up.
2. Using a roll-on like my Victorinox Seefeld, whose shape tapers towards the top, makes stowing wheels out in the very front overheads easy (the very front passenger overheads are slightly less deep than the rest of the plane's stowage as the planes' nose begins to curve inward just ahead of Row 2, affecting the size of the bins - you can see the curvature from anywhere behind Row 3 or 4, and the bins are smaller as well). The Seefeld also has a rotating handle, making it more ergonomic to control while rolling.
3. Be sure to register for all promotions, and if you can handle the cash flow having Southwest hold some of your money, check all of your booked flights when new promotions occur. You will save money when you rebook.
4. Resist the urge to use points for early in the year flights and use them for end of year holiday travel - there are rarely blackout dates, even at the holidays, but the fares are much higher.
5. I eat at restaurants a lot, and joining the Rapid Rewards Dining program for just two months, got me points that got me to A-List even faster (it's the same dining program that is offered by Best Buy, so you can't be in both). I also just joined for the Rapid Rewards Shopping program, where you get up to 10 points for every dollar you spend at partner stores. Nordstrom's one of them, and so are LL Bean and Banana Republic. There are hundreds of restaurants and retailers in the programs.
6. Always check in twice - even if you're A-List or A-List+ - once on the phone via the app (the iOS version just got upgraded and you can actually check in from your RR area now), and once when you arrive at the airport via the SWA kiosks - and when you do that, click on the Upgrade button to check to see what they want to upgrade. You can often jump into Business First for as little as $11, getting you a drink and a lower lineup number.
7. At Burbank airport, the best kept secret in the whole place is the freshly made and tossed salads at the Blue Fin across from A3 - everything is prepared to order as you wait, and it beats the crap out of tiny bags of SWA nuts or pretzels on the plane.
8. If you fly in and out of LAX, I've found parking at WallyPark the best combo of time-to-gate and cost-per-day, even with all the "specials" that you can get at various websites (not so special when you wait 15-30 minutes for their "regularly scheduled shuttle").
The kicker: in every Spirit magazine, Wally Park always has an ad that you can tear out that's good for 25% off your total parking bill, not just one day's worth - even for outside and rooftop parking. Even if I'm not flying out of LAX, I grab the ad for future use.
And, at WallyPark, I park nearest to the exit onto Aviation Boulevard - the spots there are near the manned exit hut so they are less likely to be messed with, and you're out in a flash.
The same goes for other SWA served airports where WallyParks are located, but the discount can be lower - 15% in some places.
9. If your flight is delayed, and you try to reschedule ahead of their efforts to get you on another SWA flight, be sure to remind them not to charge you any fare difference, since it's ultimately their fault. My partner successfully used the reminder phrase "Don't you sometimes waive the fare difference when the delay isn't our fault?"
10. Be sure to check and double check your kiosk-printed receipt so you don't inadvertently ignore or throw out a free drink coupon or free wi-fi that may be printed on the stub area.
11. Tweeting/emailing displeasure at making A-List this past month and having several flights already booked before achieving that level resulted in a LUV coupon equivalent to the amount I had on the books in Early Bird purchases, $80.
More questions on air travel: