This question originally appeared on Quora.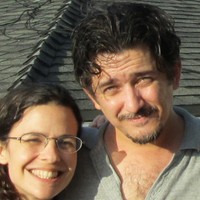 Answer by Mark Hughes, screenwriter and Forbes blogger

The question could mean "what are the overall most anticipated films of 2013, based on buzz and polls etc," or it could mean "what are YOUR most anticipate films of 2013," with the "YOUR" understood but unstated.
I'm going to divide it up into different tiers of anticipation. First, I'll list the ten most hotly anticipated films. Then I'll have a second tier of widely anticipated films that are not quite as huge as the main ones in the first tier, but are still obviously going to be big and are getting lots of buzz. The films on these first two lists will probably be very successful and in many/most cases well-reviewed blockbusters.
Lastly, I'll list films that are likely eventually going to get buzz and some of which will probably end up being highly anticipated, but which perhaps haven't gotten as much buzz yet for whatever reason (including some not having started marketing campaigns yet or still being in production). And there's an asterisk by the name of films that are on my list of films that I'm personally most anticipating.
So let's get started with the ten biggest and most anticipated films overall (by people, critics, etc):
Man of Steel*
The Hobbit: The Desolation of Smaug*
Star Trek Into Darkness*
Iron Man 3*
Thor: The Dark World*
The Hunger Games: Catching Fire*
Fast & Furious 6
The Lone Ranger*
The Hangover Part III
Monsters University*
Here are ten others that are also getting lots of good buzz and are on the second tier of most anticipated films likely to become big hits would be:
The Great Gatsby*
Oz the Great and Powerful
The Wolverine*
The Last Stand*
Pacific Rim*
A Good Day to Die Hard*
G.I. Joe: Retaliation
Gangster Squad*
World War Z*
Ender's Game*
And these are ten films that are currently not getting as much buzz yet (aside from perhaps their own fanbase in a few cases), but which I think will end up getting a lot more attention and in some cases will obviously become very anticipated (and several will surely be very successful and potentially even end up as blockbusters):
300: Rise of an Empire*
Jack the Giant Slayer
The Tomb
Oblivion*
After Earth*
Kick-Ass 2*
Sin City: A Dame to Kill For*
Percy Jackson: Sea of Monsters
The Incredible Burt Wonderstone*
Evil Dead*
In addition, I'd just mention that my personal list of films I'm most anticipating includes not only the films above that have asterisks by their titles, but also these five films:
47 Ronin*
The Place Beyond the Pines*
Jack Ryan*
Pain & Gain*
RED 2*
I think of those last five, a few will be pretty successful at the box office and a few will surely be critical successes as well.
More questions on Movies: