This question originally appeared on Quora.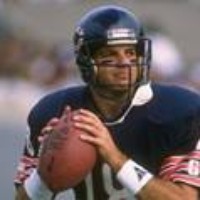 Answer by Mike Tomczak, NFL quarterback for 1985 Super Bowl Champion Chicago Bears

I'm curious to see how it's going to work out. I know there were some deals made with lots of these organizations that build stadiums that if they built them, the NFL would make sure they got to host a Super Bowl and can show off what they have to offer. One thing you can't control as a player is the weather, and you realize that both teams have to go through that, the officials have to go through that, the coaches have to go through that, and it was first introduced to me in high school when we'd play in bad inclement weather in Chicago.
There were times when we didn't have pouches for our hands. We didn't have hand warmers or gloves or anything. You just mentally got through it because you knew that everyone else was playing in the same type of conditions. In the NFL now, they have heated benches on the sideline, they have handwarmers, they have gloves that help in rain, snow, or sleet.
But they never had anything to get through fog. I played in the Fog Bowl in 1988 against the Philadelphia Eagles. It was storybook. I don't want to say it was surreal, but it was storybook-ish because the first half was pretty calm, pretty nice, but right before halftime this little bit of fog came over the east side of the stadium. I thought maybe a vendor started a fire in a concession stand.
But when we came out after halftime, it was like you were in a dream! You try warming up and hitting guys and stuff, but trying to hit a receiver 15 or 20 yards down the field was an afterthought. You took your checkdown right now or handed the ball off or scrambled. I don't know if they're going to experience that in upcoming Super Bowls with outdoor conditions. With the forecasts, people are preparing, but it could be a logistical nightmare.
The main thing you can control, as a player, is your mental approach. Coaches always reminded: "Don't let the weather affect you." Walter Payton always used to say: "Great athletes don't slip." They keep their balance. They go forward. Seattle's played in tough conditions; the Broncos have played in inclement weather as well.
I'll be interested to see if it's going to be 20 degrees out, snow flurries, accumulation building throughout the game. That would be a sight for TV.
More questions on NFL: