This question originally appeared on Quora.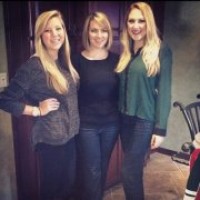 Answer by Jen Corey, Miss District of Columbia, 2009

It's the most amazing experience any girl could imagine. Your year as Miss [insert state] is only in part about competing at Miss America. You also have the opportunity to have one year to do whatever you want. Do you want to inspire someone? Do you want to make a difference by championing a cause that's important to you? Do you want to sing the national anthem at a major league ball game? Whatever you want to do, people will answer your phone calls!
The actual competition at Miss America is very intense. You are there for one week, and you are not allowed to go anywhere alone. You cannot go visit your family or sneak out to get a cheeseburger. The girls do a week of appearances all around Las Vegas (this year Atlantic City) as well as attend production rehearsal all day. They then compete in three days of preliminary competition where they are judged in each phase of competition including interview, evening gown, swimsuit, talent, and on stage question. Finals night is the only day that is shown on TV.
Overall, the girls are all very nice to each other and everyone helps each other back stage. The production goes so fast that you don't even have time to think or realize "Hey, I'm competing for Miss America!" All I remember from being on stage is the screaming crowd and the congratulations from the other girls around me when they called my name into each phase of competition.
More questions on Beauty Pageants: