This question originally appeared on Quora.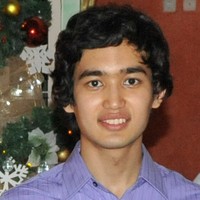 Answer by Arman Suleimenov, Kazakh in Silicon Valley

To give you some idea, I'll just list some of the random experiences based on the sample size of 1:
You grew up watching lots of martial arts movies on VHS, primarily Bruce Lee, Jackie Chan, and Jean-Claude Van Damme.
Both your dad and mom come from big families and you have lots of cousins, uncles, and aunts in different cities across the country.
You go through four years of a regular elementary school with thirty kids in the classroom. The multiethnic culture starts here: your teacher is Armenian, your classmates are Kazakhs, Russians, Ukrainians, Tatars, Koreans, Belorussians, Germans, Chechens, Greeks, Iranians, and Uzbeks.
Your family moves to a new place, as your dad's job moves from Almaty (the capital of Kazakhstan until 1997) to Astana (the capital since 1997).
You start using internet in 2002, in 2003 you're making educational websites visited by thousands of Russian-speaking users across the former Soviet Union.
You fluently speak Russian and Kazakh and start learning English from the 5th grade (now the norm is actually the 1st grade).
Beshbarmak (boiled horse meat, boiled noodles, and onion sauce), baursak (my favorite pastry), tandyr nan, kymys (horse milk), airan (cool sour milk), Russian beet soup, buckwheat porridge, pilaf, pierogi, manti, tea (green, black, black with milk) are what you're used to eating and drinking. When the guests of the family come, you would occasionally eat at the traditional low table called 'dastarkhan.'
You listen to both Kazakh and Russian pop singers, read books (primarily in Russian), and watch both Kazakh and Russian TV programs. You go to the cinema theater to watch a Hollywood movie with a professional Russian dubbing.
You cheer for Kazakh boxers, weightlifters, and wrestlers winning golds at the Summer Olympics in Atlanta'96 (ranked 24th in medal count), Sydney'00 (ranked 22nd), Athens'04 (ranked 40th), Beijing'08 (ranked 29th), and London'12 (ranked 12th) and are not surprised by yet another last-minute defeat of the national soccer team (which, thanks to the fact that 14% of the Kazakhstan's territory is in Europe, since 2002 plays in UEFA and instead of beating Nepal or Thailand 5:0 now loses with the same score to England or Germany).
You see your peers consistently coming back with golds or silvers from the international olympiads in informatics (IOI), mathematics (IMO), chemistry (IChO), or physics (IPhO).
You experience warm +35C summers and cold -35C winters.
You have 6 days of school with classes starting at 9:00am and ending around 4:00pm with 5-10 minute breaks between 45 minute lessons.
Having finished high school, you go to study computational mathematics and cybernetics at the Kazakhstan Branch of Moscow State University. Having finished two semesters there, the 'Bolashak' Presidential Scholarship Program which started in 1993 sends you to study in the US.
More questions on Kazakhstan: