This question originally appeared on Quora.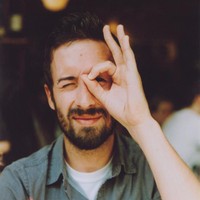 By Dan Carson, Lead Designer - Obama For America

Simply put, working on President Obama's re-election campaign was the most amazing and rewarding experience of my life. There are too many surreal stories to enumerate here, but I will always treasure them.
As a designer, it's the opportunity of a lifetime. The chance to use your skills to make a dent in the universe, to make a tangible difference in the world, and help make change.
Working on a campaign means you are surrounded by dedicated, passionate, driven, extremely smart people. Everybody you are working with is there for all of the right reasons - they are underpaid, overworked, and put through the kind of situations that only make you stronger because they don't kill you.
One story that I'll always remember is the day the Affordable Care Act was upheld by the Supreme Court on June 28th, and the individual mandate was ruled constitutional.
Many of us came come in extra early that day for the announcement. I wore my "Health reform is a BFD" t-shirt. Those of us who were here, were huddled around computers watching the SCOTUS blog livestream. We weren't sure when the ruling on ACA would happen.
Then we saw it. We didn't believe it at first, but when it was confirmed, we threw our fists in the air, yelled, high-fived, and couldn't stop smiling. The pride that I felt for the rest of that day was unbelievable. The adrenaline rush was never ending. We had new wind in our sails, knowing that what we were fighting for was right and strong and true.
There are hundreds of other stories just as memorable to me personally. That is one that sticks out in particular.