These questions originally appeared on Quora.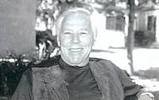 Answer by Joel Rogosin, Television Writer, Director, and Producer
What was it like to work with Bruce Lee?
I did a series called Longstreet with Jim Franciscus, Marilyn Mason, Peter Mark Richman and Ann Doran. Bruce was supposed to be in a lot of the episodes, but it was the first season, and as things worked out schedule-wise and availability-wise, he wasn't in as many episodes as we hoped. But, he was just a delight. You know the Pink Panther routines where the guys used to hide from each other and jump out of corners? I would walk into my office, totally innocent, and he'd be hiding behind the door and would grab me from behind. He was smaller than I was but extremely strong. He would wrap his arms around me and say, "I need more lines in the script!" and I would say, "Whatever you want."

Bruce was very bright, ambitious and funny. He knew where he was (he was in a very exalted place, obviously) and knew about the place he was in. But, we didn't work together often enough for me to form a close, real personal relationship with him. He wanted to work much more than we were able to have him on that particular series. We hoped there would be a second year where we would be able to integrate him more and make more use of his abilities and his talents. He would have been thrilled to do that, had we had more time with him. So, I can't tell you tons of information about him, but I can tell you that he was fun to work with and he was everything that he was cracked up to be and more. If he grabbed you, you stayed in his hold until he decided to let go. Whatever you want, Bruce.
More questions on Quora: