This question originally appeared on Quora.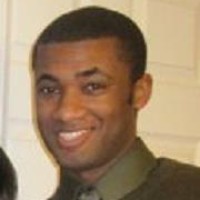 By Aaron Ellis, Longtime Mets Fan

My pick to win the World Series is Detroit. I have been on the D-town bandwagon since last season because they have methodically pieced together a championship-caliber ball club by carefully acquiring talent and maximizing it. Look at what they did in the last fifteen months:
The biggest move for them was getting Prince Fielder, who completed the need for power hitting on their Tigers' roster. Every time he steps to the plate, he is a threat to hit deep.
Anibal Sanchez came to Detroit in a mid-season trade with Miami. While he was a bit inconsistent in Miami, he is playing very well for Detroit. In his two starts in the postseason, he has only given up two runs.
Omar Infante, the other Venezuelan who was traded from Miami, helped bolster the Tigers' defense with his solid fielding.
Doug Fister, last season's mid-year pickup from Seattle, has given Detroit extra depth at the mound. He is pitching much better for the Tigers than he did with the Mariners.
Fielder, Sanchez, Infante, and Fister were arguably the best players on their previous teams. Now they have been combined with the star power that was already in Detroit, which includes.
Justin Verlander... I am convinced he is a machine, sent from the future to accumulate strikeouts. What he did in the ALCS, where he came back in Game 5 on short rest to take down the A's, was amazing. He has been a monster all season, but for the entire postseason, he has been nearly unhittable.
Where Verlander was the AL strikeout leader during the regular season, his teammate Max Scherzer was right behind him. That makes the two of them one of the best one-two combinations in recent memory.
Miguel Cabrera might be the biggest star in baseball this year. Winning the Triple Crown, the first player to reach this accomplishment since 1967, was huge, but I just think of what that means for the Tigers' offense every game: .330 batting average, 44 home runs, and 139 RBIs. This means that one out of every three times he steps to the plate, he will get a hit. And if he has players on base ahead of him, there is a good chance that he will bring them home. There is also a decent chance that he will knock one out of the park. You can't teach clutch hitting like that.
The Giants have no shortage of talent, especially among their pitchers. But their offense would need huge production to hang with Detroit, and I think they may have already maxed themselves out after that crazy come-from-behind series with St. Louis.
As much as I like Jim Leyland as a manager, I think Bruce Bochy is his equal. By virtue of management alone, I could see World Series being a close dual. But I give the advantage to Detroit.
...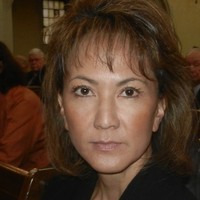 By Jen Evans, Fashion Stylist, http://about.me/clothescontact

Man, I'm barely thawing from the freezing downpour and joyous win of the Giants. Thank you for asking the question.
I do want to add that part of this was addressed in another Quora question. I did mention that for the AL, it would be the winner of the A's/Tigers playoffs, and for the NL, it would be the winner of the Giants/Cardinal playoffs. I thought these were the battles to watch:
MLB: What are your predictions for the 2012 MLB playoffs?
Now for the difficult part.
Offensively, the Tigers may have an edge unless the Giants are on. Yes, Miggy is the Triple crown winner, followed by Fielder in the line-up, but they have a deep bench. They have good batters like Peralta, Garcia, Jackson, Infante, and Young who hit either over .300 or in the high .200's in the post. Totally scary.
Giants have Scutaro over .300 in the post. Sometimes we have Posey. Pagan is pretty solid, Blanco can be as well. When Sandoval comes through, great, and he's the only other over .300 in the post. Everyone else is in the low .200's. Belt, Crawford, and Pence are like puppies; big Rottweiler puppies, but still. Defensively great (well, save Pence at 92% with his "will he catch it?"), but so hit-or-miss with their hitting. Arias and Theriot can, and have, come through.
Pitching.
Giants pitching has been torture. Cain starts out with a No-Hitter in June, then pitches the rest of the season okay with blips in some major games. Split post. Lincecum, my Timmy ... ugh. But he comes through in the post with two plus spectacular innings against the Reds, then another five against the Cards. So he's back after being a mid-reliever? No, after a post start, a loss. Vogelsong, a BRILLIANT post, and Zito delivered to save the season. Mid relievers Kontos, Affeldt, Casilla, aren't consistent enough to deliver, but when they're on, they're on.
Oh. My. Gawd. Verlander, Cy Young winner once, prob again this year, opens tomorrow. I saw him pitch twice against Oakland this year, and he is beast; that is a given. But the Tigers also have Scherzer who is amaze balls, Fister, Sanchez, even Coke smoked. Only Valverde almost blew the Yankees game and choked on the A's, but they still have faith in him as their spitting (literally) closer. Advantage Tigers.
But what kind of fan would I be if I said the Tigers will win the World Series?
Who wins the 2012 World Series? Detroit Tigers, or San Francisco Giants? Why?
The San Francisco Giants will win the 2012 World Series because:
We've defied the odds for all the playoffs this year and won.
The fans; home field advantage thanks to the Melkman.
AL pitchers need to bat and Madbum, Cain, and Vogie can hit.
I'm a contrarian; everyone expects Detroit to win.
More questions on MLB: