This question originally appeared on Quora.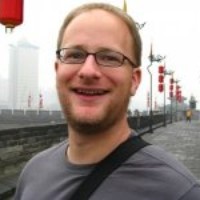 Answer by Jason Lancaster, President of Spork Marketing

Doug Collins is an interesting character, as he's well liked and respected, but kinda sorta incompetent as a coach. Consider:
1. He refused to play Nikola Vucevic in the 2011-2012 season, despite the player's upside. He then encouraged management to trade Vucevic for Bynum, only to see Vucevic flourish in Orlando in the 2012-2013 season. Vucevic put up numbers that nearly rivaled Bynum's career-best season, to the point where Collins lamented the loss of Vucevic this spring (see NBA.com: Postgame: Doug Collins).
Vucevic in 2012-2013:
Mins per game: 33, with 77 games played
Rebounds per game: 12
Pts per game: 11.5 on 52% shooting, + 2 assists, 2 turnovers, and 2 FTs per game
Bynum's career best season in 2011-2012:
Mins per game: 35, with just 60 games played
Rebounds per game: 12
Pts per game: 13.3 on 56% shooting, + 1 assist, 2.5 turnovers, and 6 FTs per game
While Vucevic wasn't better than Bynum this last year (and Vucevic played a lot of minutes on a bad team), his production was very similar. Considering he's a second year player, that's encouraging.
Vucevic probably needed some more minutes last year, eh?
2. Doug Collins pushed for the Bynum trade, getting rid of Igoudala (a nice player) and Vucevic (a seemingly great young player) for a big man who was injury prone and has a bad attitude about playing (facts that were known at the time - see Page on Usatoday). The Sixers also amnestied Elton Brand (who is a solid rotation big) and let Lou Williams walk to facilitate the Bynum deal.
That's a lot of talent for a player that had a cloud over his health and general attitude.
3. Collins wasn't willing to embrace new NBA offensive philosophy. Grantland's Zach Lowe broke down the reign of Collins pretty nicely here:
Doug Collins's Meltdown and the Sixers' Unraveling Season
If you read it, you'll see that Collins is running an 80's and 90's style offense in a league that has continued to change and evolve.
4. Collins pushed to sign some mediocre players in addition to the Bynum trade. From the Zach Lowe article linked above:
The Sixers could have begun last summer's free-agency frenzy with about $20 million in cap spacing after using the amnesty provision on Elton Brand and letting Lou Williams -- an actual productive offensive player -- walk away. They almost immediately used that space on Hawes, Wright, Nick Young, and Kwame Brown. Read those names again. Wright and Young fit with the "we need to embrace 2008 and shoot more 3s" notion, but Collins soured on Wright after briefly using him as a small-ball power forward, and everyone sours on Young eventually. Brown's failure to earn even token minutes is probably a surprise to everyone but Collins, who touted Brown as a potential starting front-court player (alongside Hawes) and coached him in Washington, during Collins's disastrous, cantankerous, Jordan-tainted tenure there. And the last person who should be surprised at Hawes's limitations on D and on the glass is the guy who has coached him since 2010 and voluntarily re-signed him for $6.5 million per season.
Basically, Collins resigned because he had to go, and everyone knew it. The guy isn't a bad coach, but he's not at all capable of managing the team's roster (a role he's asked for, according to this ESPN sports blogger - Can Andrew Bynum and Doug Collins Coexist?) and he doesn't seem willing to embrace modern NBA offensive philosophy either.
In other words, Collins best days in coaching are long gone. The NBA has changed, his eye for talent isn't very good, and It's time for him to step aside ... and I think he knows that as well as anyone (and kudos to him for recognizing that fact).
More questions on 12-13 NBA Season: