This question originally appeared on Quora.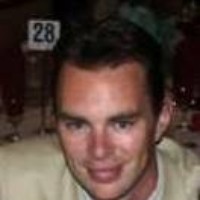 Answer by Jonathan Brill, VP of Sales at a Software Start-Up

I know this isn't the case, but here's my fantasy of why someone like KG agrees to get traded to an also-ran like Brooklyn: Revenge.
Revenge on the Knicks. The Celtics owned the Knicks up until last season, when the new and improved Melo-led squad beat the Celtics repeatedly and then eliminated them in the playoffs. It was a hard-fought series, but KG and Pierce just didn't have enough juice to pull it out after Rondo went down. No way KG and Pierce are beating the Knicks if they were on the Celts this year. Not without Doc and with a recovering Rondo. But on the Nets? The Nets were about even with the Knicks last year and that was before a veteran small forward with a big game three pointer and an all-intensity-all-the-time defensive floor general who's capable of beating some beast into Brook Lopez. A lil KG at practice will put hair on your chest. I'm sure making Melo cry wasn't the only reason KG agreed to go to the Nets, but that doesn't mean he's not thinking about it.
Revenge on the Heat. When LeBron and Wade beat the Celtics out of the playoffs in their first year together on the Heat, they celebrated in the middle of the floor and cried after; admitting that it was a huge personal accomplishment. When they eliminated them in dramatic fashion the following year, it looked like they robbed the Celtics of one last chance at a title. KG and Pierce treated James and Wade like their little brothers; they let them in the game only to torment them until they couldn't take it anymore and had to form a dream team with Bosh. It sure would be nice to restore the natural order of things! And although the Heat would be favored (because, aren't they always?) with a revitalized defense and a player's coach with strong floor generals, the Nets would have more than a puncher's chance. They have more than enough talent to both neutralize the Heat's strengths and score on them at will. They have an all-NBA point guard, a strong, all-star 2 guard who's bigger and shoots better than Wade, and a legitimate all pro Center, and now they've added KG and Pierce, the boogie men who've terrorized Bron and Wade since they got in the league. It may not be the thing that drove him there, but I'm sure it didn't hurt.
Revenge on Duncan: It's clear that Duncan has won the war of Legacy, and is destined to be ranked higher on the all time list than KG. And that's probably right. But as long as KG can breathe and move and can positively affect a win, you better believe he's not giving up the battle for best PF of his era that easily. If, god forbid, they make a miracle run and win a title with this motley assortment of mercenaries KG earns himself back into that conversation, justified or not. It wouldn't match Duncan's four, but people tend to remember the last thing, and if the last thing people remember is KG breaking champagne bottles off Brook Lopez in the after party he's going to get "best of his era" nods and climb a couple of spots on the all time list. And there's this:
In fact, Duncan hates Kevin Garnett. Hates him the way liberals hate Sean Hannity. This information comes from very reliable sources, who talk about how KG has made a career of trying to punk Duncan, baiting him and slapping him and whispering really weird smack into his ear. They talk about how funny this is, because the worst thing you can do as an opponent is piss off Duncan. Then, as Malik Rose says, "he f------ destroys you." Duncan's lifetime numbers versus Garnett's teams, by the way: 19.4 points per game, 11.6 boards and a 44--17 record, including the postseason.

Duncan is diplomatic about the topic. Asked if perhaps all those years battling Garnett have softened his feelings for the man, led to a Magic-Larry type of kinship, Duncan leans back on the couch in his hotel room and grins. There is a pause. A longer pause. Finally he says, "Define kinship."
I'm not saying Garnett is an irrational monster prone to doing things from a place of incessant rage. But he did make his teammate cry:
More questions on 2013-14 NBA Season: