This question originally appeared on Quora.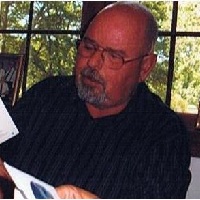 Answer by Michael Forrest Jones, Beechmont Hotels Corporation.
So that no one ends up sleeping on the floor. (Really, a bed would be more comfortable.)
Oh, and the bothersome little recordkeeping thing ...
Years ago, we started charging the same for one or two people in a room: we got tired of being taken for fools by people swearing up and down, lying and denying, that they had a companion in the room (usually female, if it was a male guest, occasionally vice-versa; sometimes even same-sex, but we didn't really care what they were doing in there, we just wanted the extra five bucks); and in the end it was easier to tweak the rates for 'same rate, one or two people', than it was to re-train clerks to let it slide and to not argue with such people.
(Hourly-paid desk clerks mean well, and don't like being taken for fools and treated accordingly by the guests, either. I don't blame them. I started out as one and remember how it feels . . . But even after you call it out for them, attempt to correct them, 'hey, you would rent a room for five or ten bucks, so don't lose a customer over that amount of money; I appreciate you looking out for our bottom line, but really, we're okay with the money he's willing to pay, don't be such a sweater' ... well, personal ego, or losing face, still remains a powerful motivator ...)
Even then it's an occasional problem. I remember one woman complaining bitterly that she was being 'ripped off' by being charged for a double room she had rented at the double rather than at the single rate (there were no more singles available at the time she'd checked in). She truly felt she should be entitled to rent the double room at the single rate because she 'wasn't going to sleep in the other bed'. And she wasn't buying it about how we couldn't rent the other bed with her in the room ...
Then, for years, we got slack about asking how many people were going to be in the room. (Of course, if it was obvious it was a family, or several people staying in the room, then we'd ask ...) We'd just assign them a king, or a double if they asked for a double, and leave it go at that.
Now, we've cracked down. We have the technology to track expenses much better than we used to (it's called Microsoft Excel, although we prefer OpenOffice), we like to do it with as much precision as we can, and this is important information.
For example, your utility usage - water, sewer, electric, even wireless internet - is going to be much higher if you rent forty rooms with three or four people in each room, than it will be if you rent 55 rooms with one or two people in each room. This goes several times over for food, whether it's a complimentary continental breakfast or one of these newer, hot breakfast operations where your eggs are cooked to order, such as you'll find in a Hilton Garden Inn or Hyatt Place. You can also count on your rooms being used harder, and taking longer for your housekeepers to clean.
(The old comptroller who came on board that prompted us to tighten it up was a veteran of the days where you also sent the evening clerk outside at the beginning and ending of his or her shift to check the outside temperature on a discreetly-mounted thermomenter, and make a record of it. Turns out, even before the first 1970's energy crisis, before anyone knew anything of 'degree days', he could take that data and the total house count, do some math, and predict, accurately, exactly what your electric bill for that month should be. And in the one month in two years where he 'got it wrong' for a month or two in a row, check your power meter: he'd actually gotten one hotel a credit from the electric company for a billing error. Usually, however, it's a need to bear down on your housekeepers about leaving lights and air conditioners on when they clean the rooms.)
How many warm bodies there are in the room using the heat and lights, running the water, eating up your food, and leaving a mess makes a difference. Just knowing how many rooms you rented each night isn't enough anymore. How many people affects your variable costs as much as how many rooms you rented.
More questions on
hotels
: