This question originally appeared on Quora.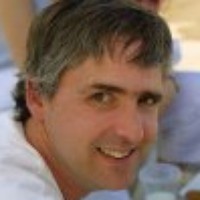 By Mike Mee, Co-Founder - A Gamz, FindBigMail.com

The Kindle Fire is a cheap personal media device that is well integrated with Amazon. The iPad is far more expensive, but can be used for many more tasks and outside of USA.
Although there will likely be a new Fire announced this week, I very much doubt this calculus will change. The Fire exists as a portal to Amazon. The iPad has bigger targets in its sights.
Some details of the pros (and hence cons):
Why Own a Kindle Fire?
cheap price
great for reading books, watching movies, listening to music
integrates well with Amazon
has lots of apps from the Android world, many of which work well enough
good enough for occasional web browsing & email
Why Own an iPad?
available worldwide
big screen makes this a better device for "work"
wide range of high quality apps
integrates well enough with Amazon
great for reading books & watching movies, though sometimes a little large
excellent for web browsing & email
There are many great articles around that highlight the differences of these devices and other similar tables (like the Nook Color and Nexus 7). What is best for you will depend on what you need and how much you can afford to spend.
More questions on the Kindle: