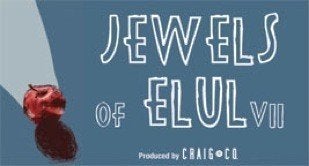 Editor's note: There is a great Jewish tradition to dedicate the 29 days in the month of Elul to study and prepare for the coming high holy days. The time is supposed to challenge us to use each day as an opportunity for growth and discovery. On each of the 29 days of Elul, performer Craig Taubman posts a "jewel," or story, from some of today's most celebrated visionaries. Past contributors include President Barack Obama, Desmond Tutu, Sarah Lefton, Eli Wiesel, Deepak Chopra, Ruth Messinger and Lady Gaga, among many others. Today's reflection comes from HuffPost Religion blogger Rabbi David Wolpe.
Our sages tell us that the first time Adam saw the sun go down, he was terrified. He had seen day, but had never experienced the night.
God took pity on him and gave him two stones to rub together in order to create fire. The name of one stone was afelah, darkness, and the other maveth, death. As the spark emerged, Adam said, "Blessed be the Creator of light." Out of darkness and death, the first human being realized that we can create light.
On the High Holidays we think back over the difficulties and even the tragedies that have befallen us in the past year. We have lost people we love, done things we regret, been hurt and saddened by life. Rosh Hashanah and Yom Kippur arrive to remind us that our task in this world is to strike a spark, to carry light in the shadows.
"We work in the dark -- do what we can -- we give what we have. Our doubt is our passion, and our passion is our task," wrote the great novelist Henry James. We all work in darkness, unknowing, uncertain; but if we do what we can, our passion can ignite each other's souls.
Light does not erase difficulty or doubt or even death. But it allows us to seek blessing: Blessed be God, who grants us memory, and gives us light.

Craig's Letter
In recent times scientists have acknowledged the importance of light, even naming a new syndrome, Seasonal Affective Disorder, to describe the ways in which people suffer from lack of light during winter months. Our tradition recognized the significance of light thousands of years earlier, commanding us to welcome the Sabbath and Holy days with the lighting of lights.
The writer Gabriel García Márquez shares:

"If for an instant God were to forget that I am a rag doll and gifted me with a piece of life ... I would sleep little, dream more, understanding that for each minute we close our eyes we lose sixty seconds of Light."

To the writers and people involved in bringing Jewels of Elul Volume 7 to life, I extend my deepest thanks. It has been an honor to be a gatherer of your light.

And to our readers, I pray you find in these pages light and inspiration to brighten every day of your new year.

--Craig Taubman

David Wolpe is the rabbi of Sinai Temple in Los Angeles, California.