Throw away those boxes of processed Passover desserts and enjoy these easy, more sustainable chocolate recipes, one for each day of the festival (according to the biblical count). These offer a great opportunity to use a quality chocolate, maybe even the only Fair Trade and Kosher for Passover option available currently through Equal Exchange Chocolate. The Fair Trade certification of this chocolate helps screen against child slavery in cocoa production and combines perfectly with the festival's ritual food reminders of the slavery of the ancient Hebrews, such as the matzah and charoset. Congratulations to Rabbi Aaron Alexander and Ilana Schatz of Fair Trade Judaica for making that happen.
This cake dresses up well with strawberries or sliced oranges and a dusting of powdered sugar. A rich dessert for Seder or Shabbat of Passover, it freezes well for the week.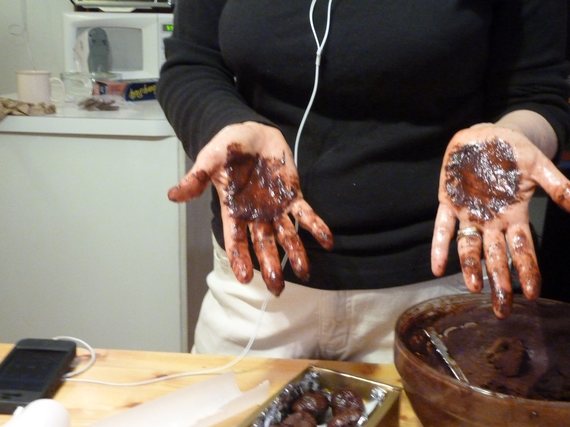 Slathered in chocolate this unique version of charoset, the Passover fruit concoction representing the building of granaries by the Hebrew slaves, is delectable. If you use your left over charoset made from wine and apples, drain off the liquid.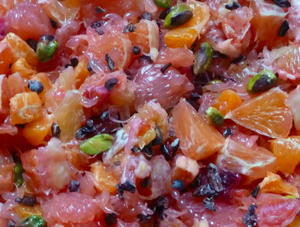 This colorful addition to any Seder table or Passover meal is also very healthy and a great break from the heavy foods often found on the menu. Nibs, pieces of cocoa bean, are the least processed form of chocolate available and perhaps the most healthful.
Dried fruits decorate these circular chocolates reminiscent of the cycle of Passover's springtime celebration.
These are a stunning black and white addition to your dessert platter and tasty treats for the entire week of Passover. Since they are made of egg white, they are also a light end to a meal.
Munch on these goodies as the hint of pepper wakes you up to the teachings of the Passover themes of freedom, peoplehood and monotheism.
As the ancient Hebrew slaves escaped without time to leaven the dough into bread, this quick and easy recipe creates a crunchy treat for snacking or for desserts.