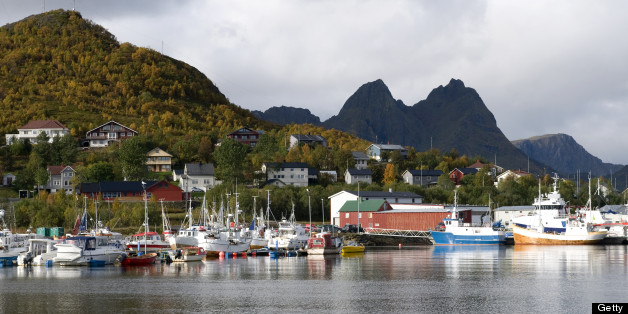 Trolls. Vikings. Moose. That was about the extent of my familiarity with Scandinavia before I set off on a nine-day hopscotch trip for a sampler platter tour of the northern European region.
All of the area's greatest hits were on the agenda: the majestic fjords of Norway, the fanciful amusement park-garden hybrid of Copenhagen's Tivoli, and the cobblestone roads of Stockholm's Old Town. But just days into the trip, I realized the feedback from friends back home on the photos I was posting wasn't about what I was seeing, but what I was eating.
And that's when I realized that I had devoured some amazing eats. But those foodie photos only tell half the story -- it's the experience of discovering and immersing in the foreign dining that really made each meal memorable.
So as I continued through my two-nights-a-city tour of Copenhagen, Denmark; Stockholm, Sweden; Bergen, Norway; and Oslo, Norway -- where I didn't speak a lick of any of their languages -- I stopped not just to savor the flavors of each dish, but the journey surrounding them.
And here are the ten greatest Scandinavian seafood travel highlights from my country hopping...
PHOTO GALLERY
Ten Scandinavian Seafood Experiences