On October 11th, I had the honor and privilege of participating in United Way's First Annual "Faces of Homelessness" Art Exhibition which was held in partnership with the Downtown L.A. Art Walk.
United Way of Greater Los Angeles (UWGLA) is a non-profit organization whose core mission is to create pathways out of poverty by ending homelessness, increasing the graduation rate and ensuring the financial stability of local families
As a native Angeleno, I was incredibly excited to have both my documentary film, Without A Home and my photography (see images below) included in this powerful exhibit to raise funds and awareness of the homelessness crisis.
The show featured an incredible array of talented artists whose work has exposed them to the harsh realities of homelessness in Los Angeles over the years.
Artists included Stuart Perlman, Christopher Chinn, Gaelle Morand, Jacob Dudley, Jim Lembeck, live painting by Gregory Siff and the artists of LAMP Community - a local non-profit which provides permanent supportive housing to homeless men and women suffering from mental illness.
As a filmmaker who devoted nearly five years of my life to wandering around the streets of Los Angeles filming and developing friendships with homeless people, while making my feature film Without A Home, it is my belief that there is nothing more humbling and powerful than hearing someone's story.

But this of course takes time and in our busy lives, we can't possibly hear everyone's story. Furthermore, we all have our own personal reservations about approaching a homeless person to learn more about who they are and to attempt to unravel the complex web of painful and disappointing events that brought them to the streets in the first place.
This is where the true impact of art is profound, as it has the divine power to move people and transcend boundaries. And that's exactly what happened at the Faces of Homelessness Art Exhibition.
As you walked through the beautiful hallways of the Spring Arts Tower in downtown Los Angeles, you were confronted with hauntingly beautiful faces painted in oil and watercolor, entire bodies sculpted out of clay sitting on the pavement as our homeless brothers and sisters often do, and photography so real and full of emotion that I watched one man simply weep as he gazed at these images.
The atmosphere was full of curiosity, sadness, confusion, hope and change. People looked on with compassion while asking key questions about the issue and how this incredible organization is making a lasting impact on the lives of our homeless neighbors.
The evening provided an open and safe environment for so many of us to come together as a community and look this heartbreaking and tragic epidemic in the face, to ask why and to seek ways to make a lasting difference.
I've always said that no matter how much money you invest in ending homelessness, it will never be enough if we as a people don't collectively become more aware of and sympathetic to those who are living on the streets.
In my experiences, it is the little acts of kindness and compassion that can have a profound and immeasurable effect on someone's life. Whether or not you can volunteer or donate money, we can all be kinder to our fellow humans, especially those who are suffering and in need.
Aside from raising funds and awareness with beautiful works of art, it is my hope that the spirit of the exhibition will live on in the hearts and minds of those who were there and help remind and inspire us to be kind and compassionate to our homeless neighbors.
As a mother is only as happy as her unhappiest child, we as a community can only be whole and happy when everyone is loved, nourished and cared for. We are all one and we must stick together!!
If you were unable to attend the "Faces of Homelessness" Art Exhibition, learn more about it by clicking here.
If you would like to get involved with United Way in Los Angeles or in your local community please visit their website to learn more and take action to make a difference!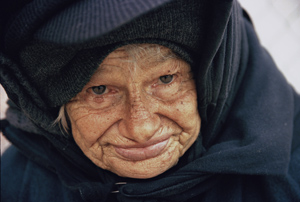 "She Doesn't Speak" Photo by Rachel Fleischer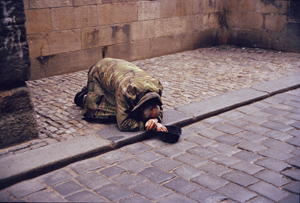 "He Waits For Her" Photo by Rachel Fleischer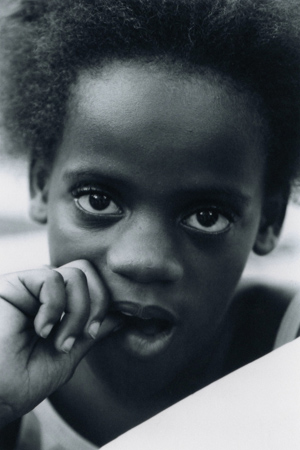 "She Waits For Me" Photo by Rachel Fleischer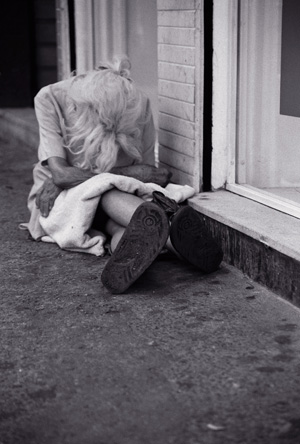 "She Only Dreams" Photo by Rachel Fleischer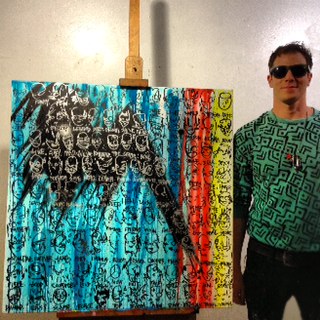 Artist Gregory Siff stands by his completed work that he painted live for the art show. The painting will be auctioned off and 100% of funds will be donated to United Way.