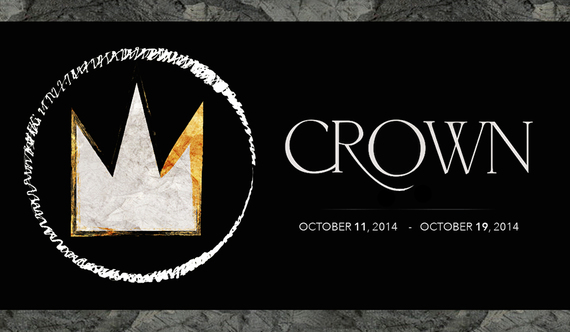 Each year, the Howard University Homecoming continues to reach higher heights. From its creative direction, to the implementation of new events, such as the 5K Race for Cancer Research, Howard's homecoming is one that draws millions from across the nation. This year's Crown, celebrated 90 years of creating a celebrity-filled week of events to recognize and commemorate the work of the University's students and alumni.
INAUGURAL 5K RACE FOR CANCER RESEARCH AND PEP RALLY
Homecoming steering committee chair, Zenani Greenwell, and her team of dedicated students ensured an innovative series of festivities was presented to the historical campus.
Beginning with the inaugural 5K Run, student organizations were able to participate in the event that supported cancer research. The rainy day brought dedicated students and supporters to the front of the University's Administration Building to participate in the race. The kick-off event was followed by the University pep rally later in the week that featured rapper Snootie Wild and an absent from stage, Beat King. Earlier in the day, the anticipated rapper from Texas announced via social media that he would not be performing at the pep rally due to money discrepancies with the University. Despite a self-proclaimed cancellation, and rumors of arrival during the event, Beat King did not perform, disappointing many Texas natives and fans. Event host Abigail Idokogi and Howard Football head coach Gary Harrell didn't let the news disrupt the spirit rally. Students "Swag Surfed" and danced to the most popular University songs, and cheered on the Howard Football team as excitement for the week continued to anticipate.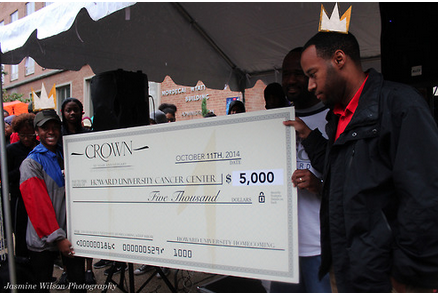 EDUCATIONAL ENTERTAINMENT EXPO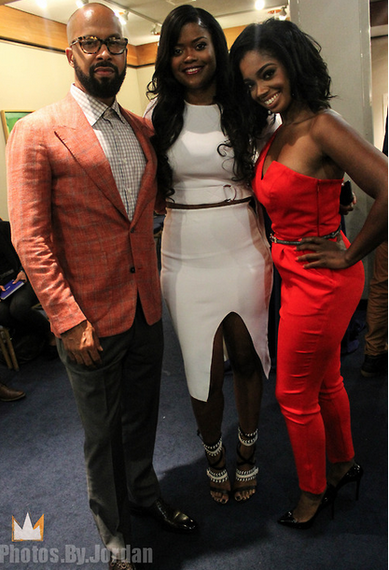 Following the pep rally was Wednesday's Entertainment Power Expo which included three master classes and a beauty expo. The day served as an avenue for students to interact with some of the today's most notable multi media professionals. Philanthropy Through Mentorship, Radio and Television, and the Music and Management Master Class provided attendees the opportunity to find out where they can apply the lessons learned in the class room. Artist Sevyn Streeter, television personality Ms. Mykie, multimedia mogul Karen Civil, and Revolt TV VP of Marketing Kenny Burns were some names who presented during the courses. With advancements in technology and communication, the Expo's purpose to shape the mindsets of young Howard talent was fulfilled.
FASHION SHOW
After the Pep Rally and Education Expo, room was made for the anticipated weekend of events filled with celebrity appearances. Thursday's fashion show, coordinated by Howard student Cayla Harris, served as a showcase for up-and-coming designers and artists. The show opened with a live orchestra followed by designer Brandon Douglas Jordan's fall collection of edgy, futuristic styles complete with furs and Kanye-esque couture masks. Creative director and DJ, Vashtie, provided upbeat tunes and modern remixes to the student body's current favorites and past hits such as Bobby Shmurda's "Hot N**ga" and Robin Thicke's "Love You Girl" as students and aspiring models walked the runways of Cramton Auditorium. More feminine, bold collections from Sierra Leone, Akou, and Tribal Customs kept the audience's attention while Howard University Student collections, Innovative and AV3, garnered praise as well. The consistent energy and professionalism of the show's progress was matched by live performance of alternative R&B songstress, SZA. She wow-ed attendees with an intimate rendition of tracks from her latest EP, Z, as students rushed to the stage to capture the moment. Overall, the fashion show was one that stood out for its competence of what both Howard students and professionals would want - a sophisticated production with a hint of ratchetivity. Next, were the Yardfest, Step Show, and Hip Hop concert.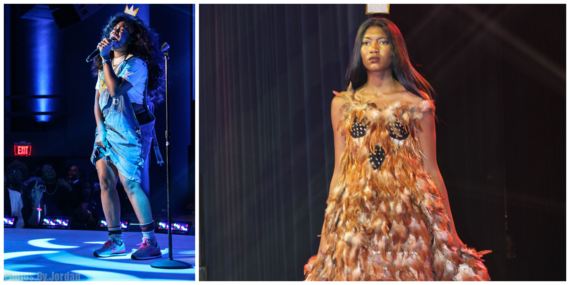 GREEK STEP SHOW AND HIP-HOP CONCERT
This year's Yardfest, in comparison to the last, was a bit less ...crowded and a lot more family orientated. While small shops and vendors still filled the yard of Howard University, live music was replaced by DJ showcases, and Howard fashion with face painting. Many students opted to leave early for the rumored replacement for the original Yardfest, Meccafest, and the Greek Step Show that followed.
DC Armory later filled with the day crowd for the Annual Greek Step Show hosted by singer/rapper, Mack Wilds. Nine Historically Black Fraternities and Sororities battled for the first place title and check as winners of the Step Show. Among performances by Cash Out, Yo Gotti, and Snootie Wild, were showcases by youth step teams Dem Raider Boyz and Chaos. Chaos particularly stood out not for their precision and creativity, but for their support of the current "Don't Shoot" campaign in relation to the deaths of Black American teen, Michael Brown. The show ended with first place trophies given to the Alpha Chapters of Alpha Kappa Alpha Sorority, Inc. and Phi Beta Sigma Fraternity, Inc. Energy for the stadium showcase set the tone for the Hip Hop show which unfortunately, seemed to disappoint many.

Dom Kennedy and the OPM crew opened the show as fans vibed to the "My Type of Party" hit maker. After being surprised by DC native, Wale's performance, those in attendance experienced a 30-minute DJ set in anticipation for the event headliner - Faboblous. Fabolous delivered old hits like "Make Me Better" and "Throw It In The Bag" as well as some newer freestyles for some of his most loyal fans. Pusha T rocked the stage for his verse on "Move That Dope" before the concert came to a seemingly abrupt halt after the set. Guests leaving seemed to be frustrated and confused at the overall lackluster show.
GOSPEL SHOW
The week ended with the Gospel Show, hosted by legend Kirk Franklin and headlined by Tye Tribbett. The performances made for not only a good show, but a genuine worship experience for all who were in attendance. Kirk Franklin decided to raise spirits as intermission was quickly transformed to a group song session of some of his most popular songs. Voices were raised throughout Cramton Auditorium to sing along to "Melodies From Heaven" and "Smile" before more inspirational acts continued. The youth of Kings Inc. provided contemporary break and hip-hop moves to music with an inspiring message while rappers We Live as Kings and Marcellus provided messages in a way in which the students in the audience could relate. Following the opening performances was headliner Tye Tribbett who moved audiences with his ministry of high-energy music. Hands up in signs of worship were seen all over the packed auditorium as Tribbett and his team of voices performed songs such as "He Turned It" and "You Are Good" from his latest album Greater Than. The show ended with both Franklin and Tribbett extending their gratitude to the University and their eagerness to return to next year's production. Tribbett surprised the exiting audience with one of his most popular selections, "Victory", depicting the overall outcome of Crown.

Crown, like any other production, was filled with its ups and downs, but overall accomplished its goal of being an innovative celebration for the masses. Despite the speculation and given criticisms, the 2014 Howard University Homecoming was one that ensured that no matter the taste, genre, or budget, a good time was sure to be had.
All photos are courtesy of the Howard University Homecoming Steering Committee.