Do you find yourself watching more and more videos these days -- on laptop, iPad or iPhone -- what about where you shop? My girls and I love snapping a QR code and viewing a video that speaks to the product or place we are in. It allows us to instantly know the intent behind the product. The power of video is really quite easy to access these days.

My team and I are constantly shooting little videos to help tell the story of our girls -- whether it's through humor, tips on how to wear it, or just plain creative art for the sake of inspiring art. Video connects us from zero to sixty, within seconds we are feeling as opposed to thinking -- video inspires us and educates us and I love that I get to create seasonal videos for my RRR girl at Macy's that shares how to wear pieces I love and trends I believe in. I will show you behind-the-scenes step by step of making my last video for Macy's. So you can see just what really goes into making a video -- we were so thrilled with how this one turned out... Macy's made it into a commercial for TV as well!

7:00 a.m.
Morning! Early call time in one of my favorite parts of the city -- The Meatpacking District. Today the early bird gets the worm and a little extra help from the glam squad to be camera ready. My team is busy prepping the set before I arrive.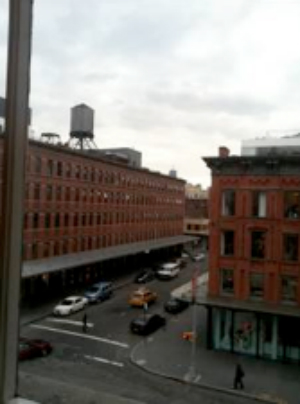 I love doing styling videos and encouraging women to take fashion risks. When I arrive on-set, we go over the looks we are shooting today. I pick my three fave styles for spring -- it's about mixing prints and maxi dresses. I always choose looks that I personally can't wait to get my hands on! The models will finish getting dressed and shoot some close-ups while I go into hair and make-up.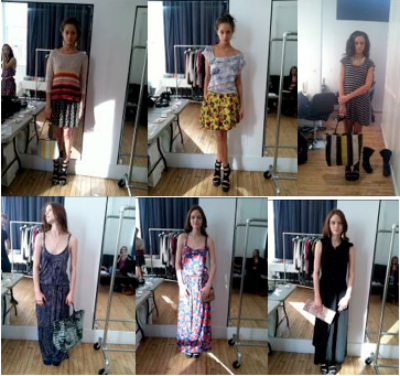 12:00 p.m.
Snacks during hair and make-up. Always healthy snacks on set -- I've become quite fond of almonds as well as food that is still ALIVE. They are my super food for energy, and you truly can feel a difference.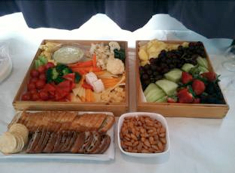 1:00 p.m.
My amazing wardrobe, Travis works very meticulously. He knows the art of perfect steaming. No wrinkles on camera! A portable steamer was one of the best things I ever bought for my house as well as travel.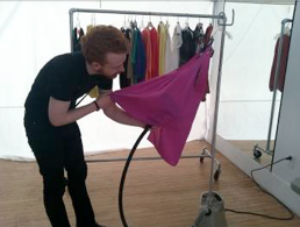 I peak in on the models getting ready. I love natural bed-head hair; it's sexy and effortless and makes any outfit look so much cooler and real. Bok Hee is simply the best at it.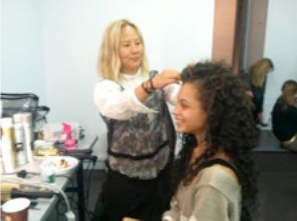 Love my RRR girls' nails to be short for this season's shoot -- enough going on with the print and the colors. The classic Essie Ballet Slippers always work for me.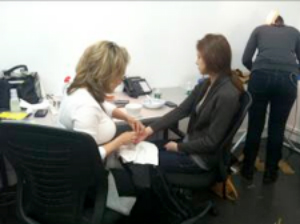 Almost ready -- but think they need more sexy bed hair. More, More and More Please.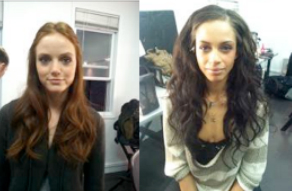 3:00 p.m.
Totally wrapped in my fave Ralph Lauren travel blanket! My glam squad Gianpaolo and Teresa work their magic. We laugh, talk and listen to Rihanna's Loud, and Jay-Z and Kanye West's Watch the Throne albums.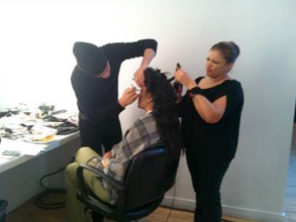 3:30 p.m.
While the models and I are in hair and make-up, the set is super busy making sure all is ready to go and no time is wasted. I love my director but I also love my lighting technician -- he makes sure I have a "glow" -- very important darliinnggs.

4:00 p.m.
I need a few practice lines before the cameras start rolling!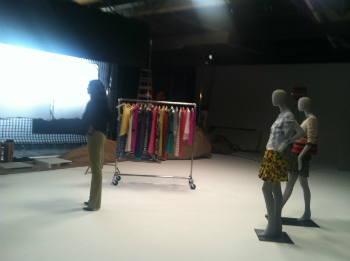 So many people watching from behind the camera to make sure they get exactly what they need from this shoot. My team is there for support, help and all around: stop anything cray cray from happening.

4:30 p.m.
Ready for the models to walk on set! The secret to bed-head hair -- tousle and hold with Elnett hairspray.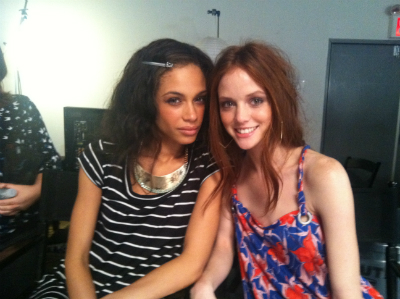 A quick moment with Annisa before working -- my girls really are my muses -- I have to feel someone's energy and vibe with them or I cannot work.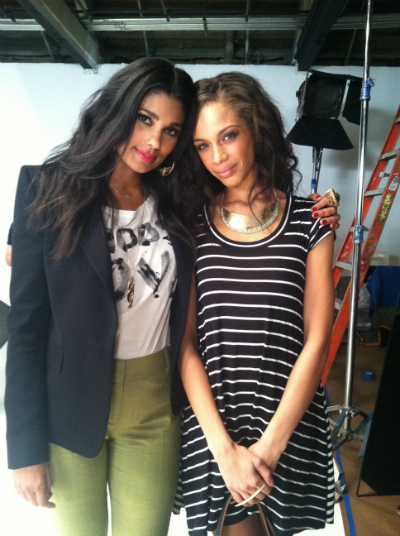 An insider's view to the set. Bright lights and the poor guy who has to hold the microphone up all day.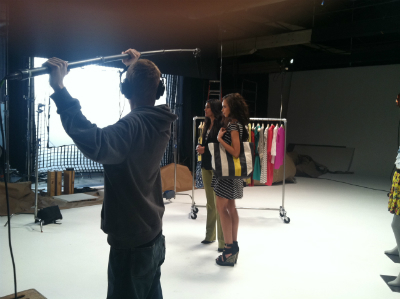 5:00 p.m.
Love that ALL heights can rock a maxi with effortless ease. It's really such a versatile piece in your closet -- pair with an oversized cardi, your favorite blazer or bare shouldered.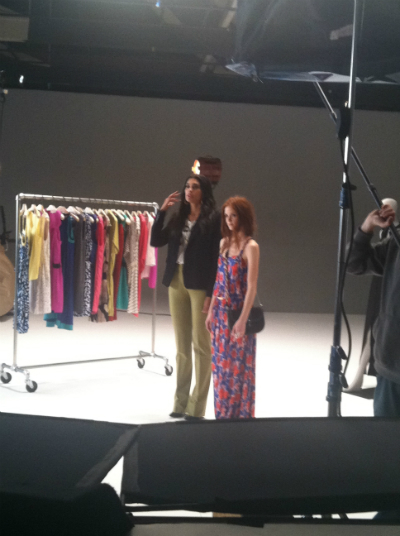 7:00 p.m.
What's left after a long day in shooting -- make-up, coffee and a little red wine. Home to my girls now! P.S. Macy's liked the videos so much they put them on national television -- so honored!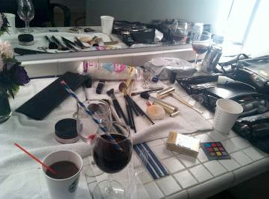 Thank you!
To see more BTS from the commercial, click here.

What was your favorite shot? Share with me here:
www.facebook.com/RachelRoy or
www.twitter.com/Rachel_Roy