Reem Acra is the Beirut-born designer responsible for the striking strapless dress Jill Biden wore to the Inaugural Balls. Since launching her eponymous label in 1996, Acra's bridal gowns and evening wear have become perennial favorites with celebrities such as Halle Berry, Angelina Jolie, Beyoncé, Olivia Wilde, Katherine Heigl, and Eva Longoria.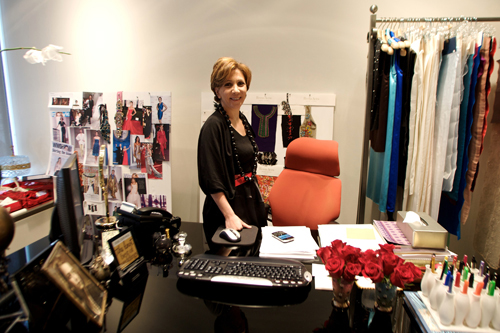 Reem Acra in her office
Photos by Brandon Perlman
With the help of a live-in seamstress that helped bring her designs to fruition, Acra has been designing dresses since she was a little girl. After relocating to the United States in 1983, she studied at both the Fashion Institute of Technology and then at ESMOD International Fashion University Group in Paris before returning back to New York to open her own design house. Her gowns are both lavish and glamorous without being over the top, and it's clear why Acra's designs have become red carpet mainstays at the Emmy's, the Golden Globes, and the Oscars. Her fashion-forward take on traditional style results in dresses appropriate for twenty-something starlets to politicians' wives.
In the midst of frantically preparing for her upcoming Spring 2010 show, which takes place on Sunday, Reem sat down and shared her inspirations, her philosophy on dressing from day to night, and even sketched a dress on the spot.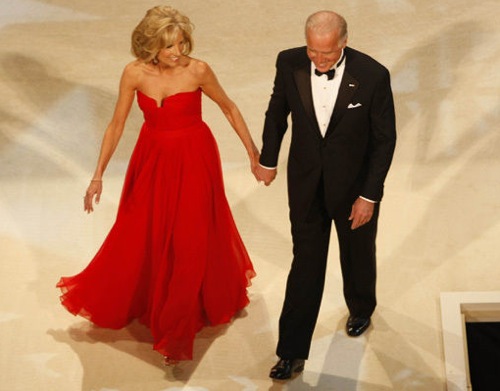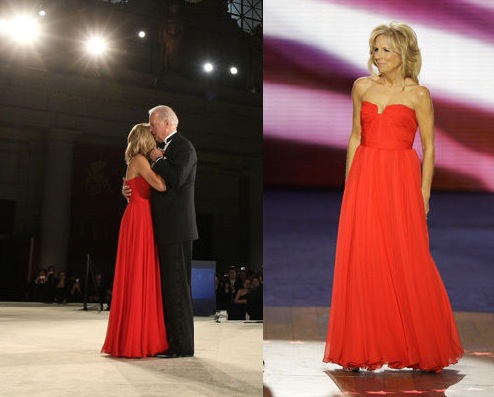 Rachel Strugatz: Describe your personal style
Reem Acra: My personal style is a mixture of classical and modern. My style definitely has a sense of humor and I like to always be dressed from the office and ready to go out. I wear pieces that can be casual and then dressed up for an event.
RS: Tell us what you're wearing from head-to-toe
RA: I'm wearing a new skirt from my Spring 2010 collection, a Jil Sander t-shirt, a black draped cropped sweater, and a red patent belt from my collection. A touch of color - like this red belt - is always good. I'm also wearing Sergio Rossi satin peep-toe platform pumps - they are black with a navy blue platform and heel.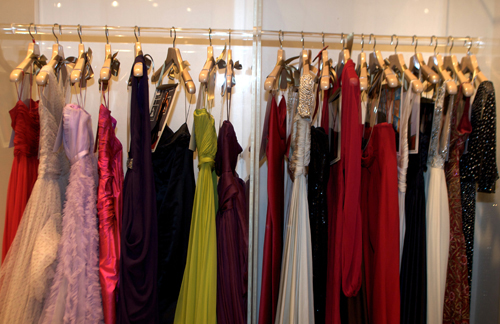 RS: What are your must-have items?
RA: Necklaces and the belts from my collections - I have to have belts. There are patent, fabric, and some of the belts are beaded too. Another must-have for me is always being neat and organized. I also can't live without Altoid Smalls and my Sony Cyber Shot digital camera, and my dog Loulou goes everywhere with me.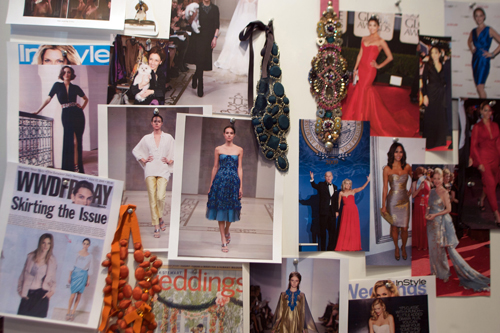 RS: What inspires you?
RA: I'm inspired by everything from fabric swatches, to people, to cities, to traveling, to art, to architecture - anything still or moving. The city is filled with things that are inspiring, but it really starts with the fabric. My fall collection is Greek Goddess inspired, but in a modern way. It came about because I was having dinner with a friend, talking about a Greek statue that he owned. I had him email me a picture of the sculpture and I asked if I could use it as my muse. The trick is how you translate and the fabrics worked well because they were muted.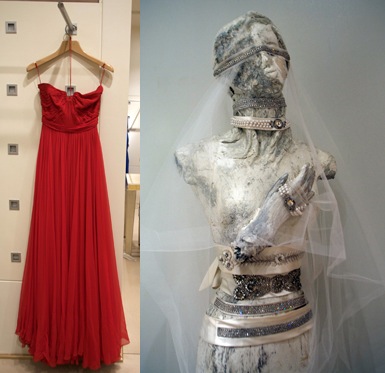 5 Things About Reem...
1. Her favorite movie is Slumdog Millionaire
2. She takes ballroom dancing lessons four times a week
3. The last book she read was Madame Bovary
4. She is an accomplished painter (but gave it up a long time ago) and has a passion for interior decorating
5. She is fluent in three languages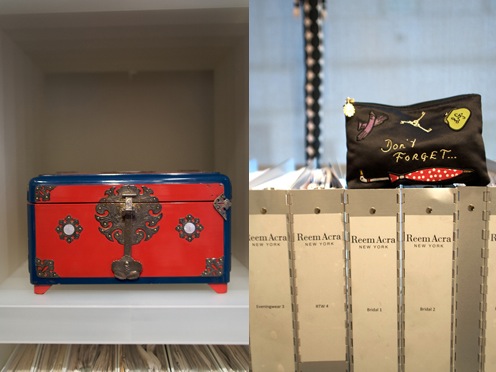 In Reem's Office...
Pink Alessi Timer -- "In case people stay too long in my office during meetings."
Framed Photo of Her Mother -- "This is from the 40's. It's one of the only ones we can find. She influenced me and taught me how to buy fabrics. She was always well dressed."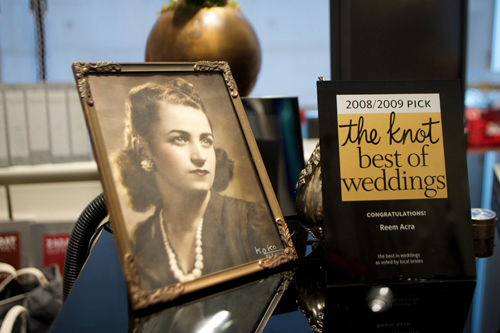 Butler and Chef Wine Holders -- " I keep my brushes in here because I like to keep my girl things in here."
Black Lacquered Wood Desk -- "My brother Max made my desk. It's a masterpiece like a piano. Everybody who comes in my office loves my desk."
Writing Instrument Holder -- "I use black felt pens and Sharpie's when I'm sketching something larger. Never leave a pen around me -- It will be gone."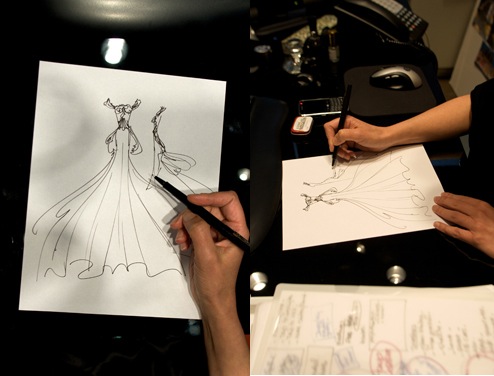 Red Chinese Box -- "This is a very interesting box, it's so unusual."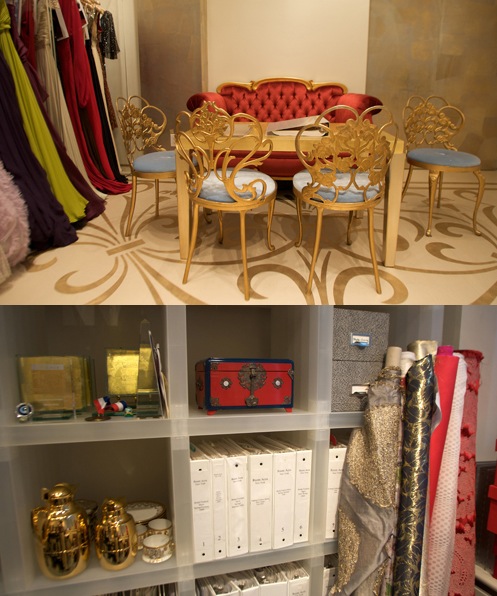 Roger Vivier Flats -- "These are one of my favorite pairs of shoes."
Lulu Guinness "Don't Forget" Satin Bag -- "I love bags and little bags within bags. Everything is contained."
Little Girl's Dress -- "I designed this when I was eight."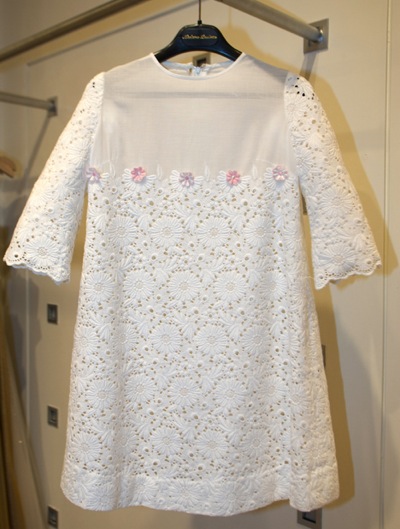 Altoid Smalls -- "They are small and have a better effect than the bigger ones."
Prada Tortoiseshell Sunglasses -- "I can't go out without them."
Red Boxes -- "They are essential. It's archives of pictures, videos, and CD's. After every collection, anything related to the show - the program, show DVD, and the invitation-- goes in a box."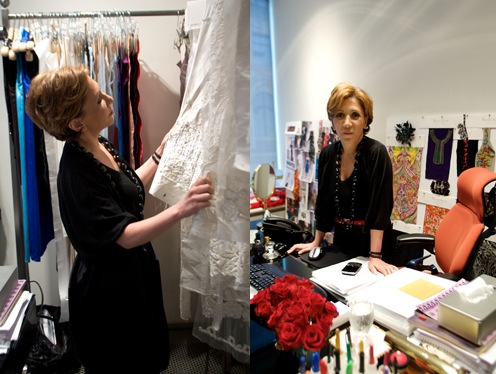 From the Runway...

A look from Reem Acra's Spring 2010 collection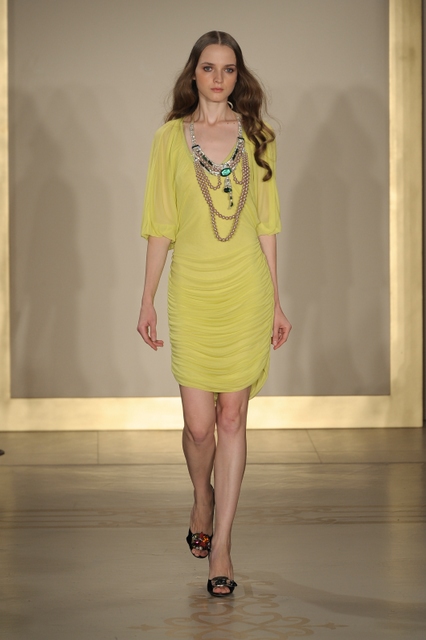 A look from Reem Acra's Spring 2010 collection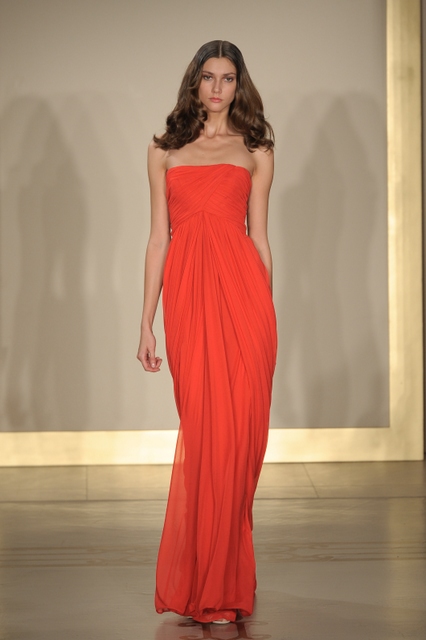 A look from Reem Acra's Spring 2010 collection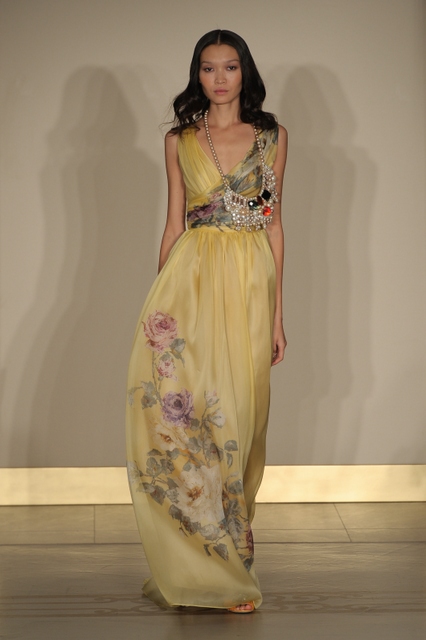 A look from Reem Acra's Spring 2010 collection
A look from Reem Acra's Spring 2010 collection
Runway looks courtesy of Reem Acra
Rachel Strugatz can be contacted at rachel.strugatz@gmail.com.
Follow HuffPost Style on Twitter and become a fan of HuffPost Style on Facebook!