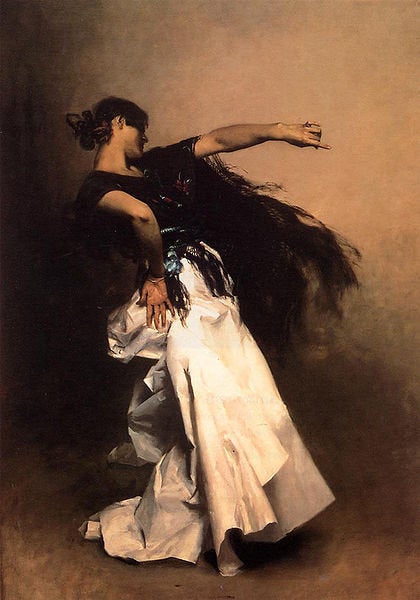 I recently interviewed Esther Nelson, General and Artistic Director for the Boston Lyric Opera, on the evolution of the organization, balancing tradition with modern influences, measuring success, casting and design, and new initiatives aimed at cultivating a younger generation of patrons. Tomorrow, Nov. 5th, is the opening night of Tosca. An excerpt of the interview is below, and the full discussion can be found here.

Rahim Kanani: How has the Boston Lyric Opera evolved in recent years in terms of its focus, resources, and reach?
Esther Nelson: Boston Lyric Opera will be celebrating its 35th anniversary next season. That is an impressive age for a performing arts company. The previous General Director - the opera world's version of a CEO - Janice delSesto, was at its helm for 17 years, which speaks for the company's stability, as well as hers. I took over 2 1/2 years ago, as General and Artistic Director, and I am something of a double-headed hydra, heading both management and artistic.
Boston is an astonishingly fertile ground for opera, with more than 40 producing opera groups, including the many universities and colleges, and smaller groups. There is also a regular touring opera company. BLO is the largest opera company in New England, with a $7 million annual budget. We are the only regional opera-producing company that embraces the full repertory, from early baroque opera to commissioning contemporary works, and we are in the final stages of co-commissioning a work with the Royal Opera House in London and the Scottish National Opera. Within that 400-year range, we produce small chamber works to grand scale operas, some with large scenery, some with reduced abstract stage elements, from familiar works to the obscure. Some operas require major voices, others are best served with a well-balanced ensemble.
Rahim Kanani: With that in mind, how has opera as an art form evolved, in terms of balancing tradition and classics with more creative and modern influences?
Esther Nelson: Opera is as relevant today as it was in previous centuries. It is storytelling through music. Opera is the only remaining music theater that relies on the natural sound of the human voice without amplification, accompanied by live musicians. Every production is a new creation, a vast pool of ideas, executed by a team of artists, craftsmen, and technical experts. Once the performances are over, those moments can never be recreated. It is like a vast bouquet of flowers, enjoyed, but ephemeral.  Live performances create an energy that cannot be duplicated in films, or by performances that use recorded music. The audience is also a part of the energy during a performance. I believe that because live performances are here today and gone tomorrow, this makes them all the more powerful in an age obsessed with recording and electronic communication.
Rahim Kanani: At the intersection of artistic direction and business development, how do you go about assessing the potential success a particular production?
Esther Nelson: Many other opera companies stay with more traditional titles, while others, like BLO, endeavor to introduce lesser-known works to their community. The latter is riskier because we know that Britten's Midsummer Night's Dream will not sell as well as Tosca, both part of the BLO season. Since I have arrived, we have included more works that deserve to be produced but are not guaranteed to be box office hits.
It is my hope that we will develop more of an institutional following, rather than only a title following. Two-thirds of our annual budget comes from contributed income. The standard in our industry is one-quarter to one-third earned income. That represents a significant number of donations from private and public sources. To justify these funds entrusted to the institution, I believe we need to exercise our responsibility as an arts company to the art we represent. This season we open with Tosca, and move on to Handel's rarely-performed comedy Agrippina. It may not be well-known, but our patrons will be able to experience an opera well worth their time. Indeed, it may be the only time they will ever get to see it. Similarly, with Benjamin Britten's Midsummer Night's Dream. Of course, I don't want to apologize for Tosca. It is a popular opera for good reason. It simply is a powerful work of theater, but there are others worth presenting that do not enjoy the same popularity.
Rahim Kanani: Against this backdrop, speak a little bit to the uniqueness of BLO's choice in choosing which pieces to produce.
Esther Nelson: We also started to produce an opera off-site - not in our regular Shubert Theater - which we call Opera Annex. Last year, we produced Britten's Turn of the Screw at the Castle. We transformed the entire space into a performance venue. This year's Opera Annex is Viktor Ullmann's Emperor of Atlantis, a short opera written at the Terezin concentration camp in 1943. During the rehearsal, period both the composer and his librettist, the gifted young Czech poet Petr Kien, were transported to Auschwitz, where both died.  We will only be the third professional opera company in the United States to produce this little jewel. The first was Los Angeles Opera under its music director Maestro John Conlon, one of the leading activists of the "Recovered Voices" Program, reviving the lost or forgotten music of the Holocaust composers. We commissioned a short companion piece to the opera by Richard Beaudoin, a young composer now at Harvard. The performance will take place in February at the Calderwood Pavillion, directed by David Schweitzer, and sung by a cast that includes one of the great dramatic tenors of today, John Mac Masters...
The full discussion can be found here
A Sacristan (bass-baritone T. Steven Smith) rehearses with the church's choir (members of Boston's PALS Children's Chorus and BLO's Chorus)
Mario Cavaradossi (tenor Diego Torre) is questioned under duress about aiding Angelotti by Spoletta (tenor Neal Ferreira, on left) and his henchmen (supers Merlin Mellor and Josh Howe) as Baron Scarpia (bass-baritone Bradley Garvin on right) watches intently
Floria Tosca (soprano Jill Gardner) struggles with her love and her morals as Baron Scarpia (bass-baritone Bradley Garvin) pressures her to give herself to him to save Mario Cavaradossi

(Photo Credits: Jeffrey Dunn for Boston Lyric Opera © 2010)