Regardless of the type of job someone is trying to get, the competition in all industries is extremely fierce. When a hiring manager considers several candidates for a certain position, the resume is the first sign of appeal, relevance, qualifications, and professionalism. Unfortunately, not everyone is capable to write perfect resumes and cover letters. Job searching costs a lot of time and money, so it would be a shame for applicants to gamble with their chances for employment just because they can't write well. That's why so many of them decide to hire professional resume writing agencies. The certified resume writers from ResumesPlanet explain that it's a common practice for people to order their resumes, CVs, cover letters, and follow-up letters online. This service also offers LinkedIn profile writing, editing, and maintenance services, which proves that the industry is evolving along with the requirements of job applicants.
There is a myth behind resume writing: no one can express your own qualifications and enthusiasm for the job better than you. That might be true to some extent. When someone wants to get a new job, they are aware of their inner motives and they know the exact reasons why they want to work for a certain company. Thus, they are ready to spend hours, days, and weeks looking through ads and sending applications. Motivation is a key factor for success in the job hunting process, but it has to be complemented with state-of-the-art resumes and cover letters. An applicant may have all desirable qualifications and a pleasant character, but they won't stand any chance for an interview if they submit a poorly-written resume.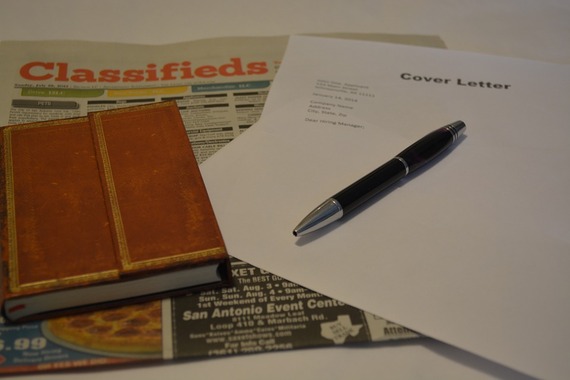 Professional resume writing services hire certified writers, who are aware of the standards of the industry the candidates aim for. In addition, the writers go through several training sessions and tests that improve their capacity to meet the needs of the customers. When someone is interested in improving the quality of their job application documents, they can order several types of services from these agencies:
● Professional writing for resume, LinkedIn profile, CV, cover letter, thank-you and follow-up letters, and other types of documents;
● Editing for all types of job application documents, and
● Distribution of applications to employment agencies.
When job applicants rely on trustworthy resume editing services, they can get a full package that improves their chances to land an interview. There is another aspect that adds to the appeal of these agencies: they deliver resumes in different formats, so they can adjust the documents to the standards of creative industries. Info-graphic resumes, as a format that has been gaining great popularity lately, are also available at these websites.
A professional resume writer can't guarantee to get you an interview, since the decision of the hiring manager depends not only on the quality of the resume, but also on your qualifications and the overall competition for the position. However, the applicants get greater chances to attract the attention of a company with impeccably-written resumes and cover letters. That being said, it's important to warn job hunters that not all resume writing agencies offer high-quality writing and editing assistance.
Tips for Job Hunters: How to Find the Right Resume Service.
When looking for the best professional writing agencies, it's important to check the profiles of the writers and contact the support team to get information about their qualifications. Make sure to hire a certified writer with experience in the industry you want to become part of. Most of these services feature resume samples at their websites, so you can see what level of quality they are able to deliver before you decide to place an order. The price, of course, is also important for the decision you make. The quotes for resumes differ among different services, but you can usually get a high-quality resume for a price around $100.
Make sure to check the deadline guarantees, which are not always clearly stated at a company's website. Some agencies allow you to set the due date, so you will get a lower price if you choose the longer deadline.
Finally, do your best to communicate with your writer as much as possible. These agencies conduct phone interviews before the writers start working on your resume, so make sure to provide all necessary information and clarify your expectations.