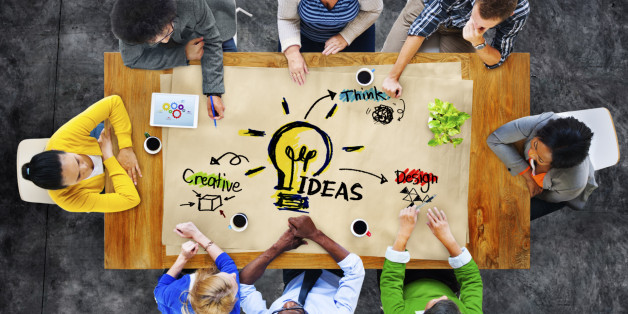 The confluence of cost and funding pressures, technology-enabled learning innovations and new paradigms of quality and teaching will continue to force higher education institutions to redefine their value. However, higher education institutions are unwilling to embrace new definitions of value and quality "as valid, even when they can see that customers increasingly prefer the new value offerings," notes a report from TIAA-CREF Institute.
At its basic level, the innovation process focuses on "doing new things and doing existing things better," according to the European Commission's Study on Innovation in Higher Education. The study notes, "The blockages for innovation can be found both at the institutional level, such as the lack of institutional support for innovative practices, and at national/regional, for example influenced by different degrees of autonomy of higher education institutions. Regulatory frameworks are also a crucial potential blockage to some innovative practices."
From operations management, we know that the design of the service or product drives its performance, as it influences the cost structures and delivery constraints. Partrick Harkin notes that one of the biggest limitations of the design of education services is that "we assume teaching is the same as learning," and the resistance to change reflects the belief that too much variety in learning approaches would "disrupt our highly optimized, highly engineered teaching system."
Outsiders accelerating the innovation
All the recent innovations like adaptive learning, competency-based learning and MOOCs are putting pressure on institutions to define what learning is. How do we measure it? Do existing credentials measure the learning? What is the role of accreditation in measuring learning? Unfortunately, a majority of institutions around the world are unprepared to answer these questions. New players are emerging from unexpected places to answer some of these questions. For example, Microsoft is one of the players shaping the discourse on alternative credentials and LinkedIn is changing the rules of the rankings game.
This shows that innovation is taking place at a much faster pace outside of the higher education system. Over the last decade, I have presented nearly 100 sessions at professional conferences on the theme of global higher education; however, I recently attended ASU+GSV conference on education innovation. With more than 2,500 entrepreneurs, investors and service providers, or "outsiders," the overall enthusiastic tone of the conference was embedded in the power of technology (ed-tech) to grow revenue and squeeze inefficiencies out of the learning process.
One of my biggest takeaways was that innovation is taking place at a much faster rate at the fringes of the education system than at its core. It is getting accelerated by the energy of entrepreneurs, employers, investors and most importantly, new types of learners who are open to experiment. The opportunity for higher education institutions and systems is to embrace outsiders as an important part of the innovation ecosystem.
Including outsiders into an innovation ecosystem
While there are many enablers of innovation in higher education, I believe that the inclusion of key stakeholders in the ecosystem or network of innovation is very critical. The existing definition of the ecosystem of faculty and administrative leadership should be expanded to involve stakeholders, including employers and business service providers, to adopt and accelerate innovation.
The Presidential Innovation series hosted by the American Council on Education sums up with a tough question--"Are our current business models stale and too tradition-bound to serve us effectively in this new era for higher education?" and asserts that "The most forward-thinking of change-oriented institutions recognize that reform on the scale that today's challenges in higher education seem to mandate requires an evolution in institutional culture."
Likewise, at the institutional level, Northeastern University, known for its deep relationships with employers through experiential learning, is expanding its engagement with the wider community through its thought leadership series called Innovation Imperative. Or consider the gathering of representatives from Virginia's two- and four-year public colleges and universities on the theme of "Leading Change through Innovation and Collaboration."
In sum, higher education institutions will face increasing pressure to counter the public perception that "too many degrees are a waste of money." This shift will require the expansion of the ecosystem of higher education innovation through partnerships with and the inclusion of new stakeholders.