You don't need a beach or a fire pit to host a New England style clam bake, just a BBQ grill and a large pot. What easier way is there to entertain at home than to throw a big pile of lobsters, potatoes, chicken, andouille sausage, little neck clams, cherry stone clams, shrimp, and corn on the cob on the grill?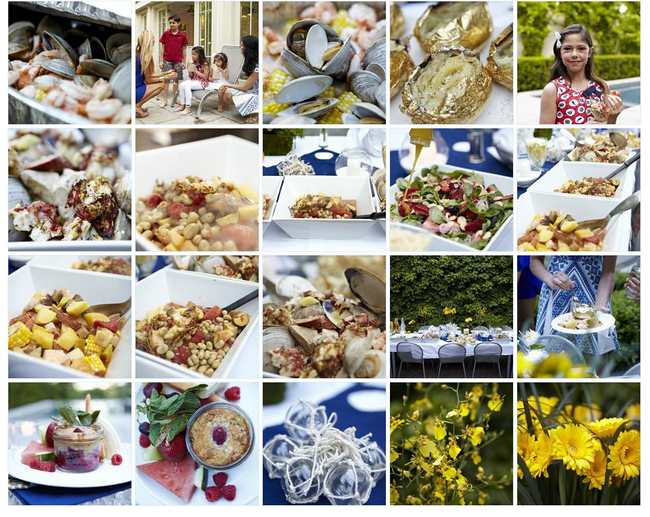 Served up family-styIe, guests can crack open a clam or dip a grilled lobster claw into some warm butter and wash it down with an old-fashioned gimlet that's served with a distinctly modern twist. Using the traditional colors of the marina -- blue and white with a splash of gold for the anchor -- for décor and attire made this evening that much more special.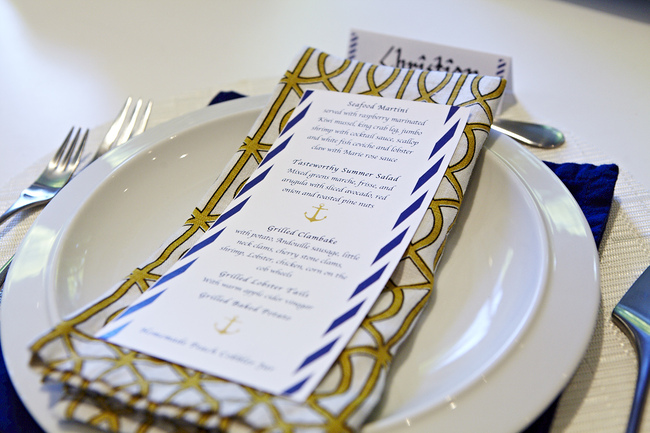 Watch Creative Entertaining:

See full photo gallery for design and decor tips:
Photo Credit: Mark Luciani
PHOTO GALLERY
New England Clam Bake
Find cooking tips here.
As adapted from HGTV