Whisk your guests off on a magical journey to the Greek Islands right in your own backyard. For décor, use colors that evoke the pristine waters of the Aegean Sea, deep blue with a splash of turquoise, the landscape dotted with white cubed architecture, and the fresh sea air.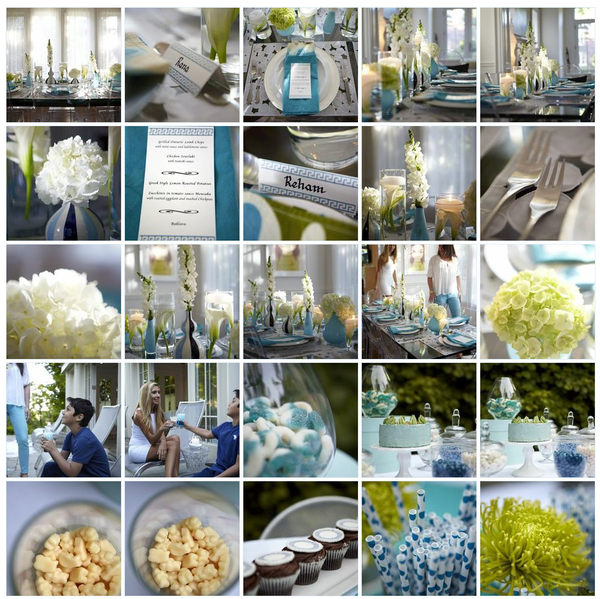 The food is rustic, flavorful and simple. A village salad with cucumbers, tomatoes, red onions, green, red, and yellow peppers, kalamata olives, oregano, and Greek feta cheese; grilled lamb chops flavored with fresh mint and ladolemono sauce, chicken souvlaki with a dollop of tzatziki sauce on top, and to light the night on fire, a shot of 80 proof Ouzo and flaming saganaki on sizzling plates. Opa!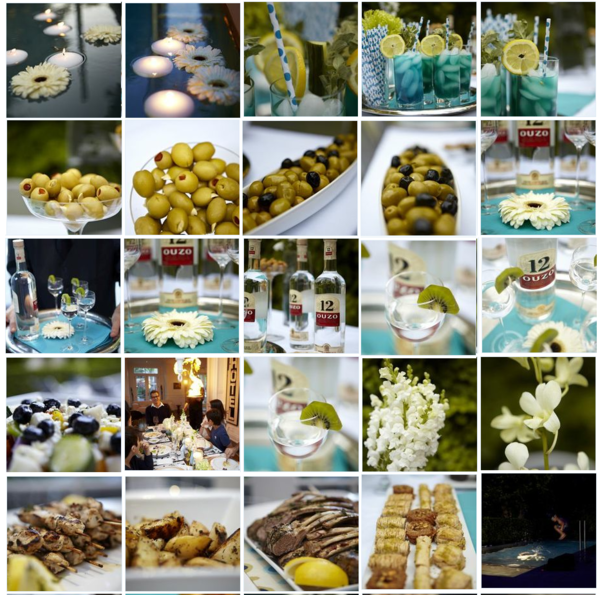 Photo Credit: Mark Luciani
Find recipes here.
As originally published on HGTV
For design and decor tips, see slide show:
PHOTO GALLERY
CREATIVE ENTERTAINING: LIGHT THE NIGHT ON FIRE, OPA!