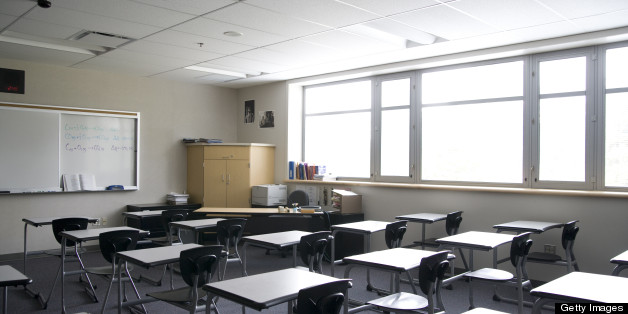 As we come down to the end of this school year, many educators are worn down. Public education in America faces many challenges and in many urban and/or inner-city school districts are looking to simply survive. Educators are trying to survive budget cuts, school closings and the social-emotional and socioeconomic challenges that impact their students and their ability to educate them. Administrators are caving under the pressure of state and elected officials to establish and maintain high standardized test scores and adversely affected are teachers; many of whom have not received the mentoring, professional development and training necessary to be successful in the classroom.
Left are the students, many whom are disengaged, discouraged and defeated. The challenges faced by the adults in their schools and in their homes are transferred to them as an education of routine, repetition and redundancy. The way we educate urban and/or inner-city students leave many of them feeling as though what they've "learned" is of no value; that the "lessons" they've received each day are of no use in the real world. The truth is that regardless of the challenges faced by teachers and administrators alike, we cannot allow them to compromise our ability and obligation to reach, teach and disciple our students. But it is human nature that often times, we (educators) get bogged down by the stresses of the profession.
Educators look to the summer as the time to recharge and reload for the next school year. New strategies, tactics and procedures are developed to make the next school year better than the previous. Over my years in the classroom, I've been able to develop a few ways of getting the most out of my students. As you plan for the coming school year, I encourage you to try out some of these suggestions that helped me become a better teacher; I believe some of these will help you become a better teacher as well.
1. Know Your Team - In order to reach any group of people, you must know the audience that you are speaking to. You have to speak their language, you must invoke their values and traditions in order to get them to go along with the information or concept(s) that you are presenting. You've got to meet people where they are. When it comes to your students, they are not scholars just because you walked through the door. They are on the road of scholarly potential and your classroom is a highway along the path to leading them there.
2. Talk to Them, Not Lecture Them - When a student hears the word or anything that sounds like a "lecture," it is rarely a pleasant thought -- it usually involves being chastised. In the classroom, a lecture should be more participatory in an effort to cut down the boredom of the students so they can gain the most in any lecture you provide. Try starting off any lecture with either a question or a story. Also, be prepared to think off your feet if you need to adapt and adjust during a lecture.
3. Give Them Options - Like all Americans, students want a choice. Often, we don't provide our students with a choice when it comes to the assignments they have to do... maybe we should. Giving a student the option of completing either assignment A or assignment B can create independence and ownership of student work by the students themselves.
4. Facilitate Their Hustle - Your students are socialized into capitalist consumer culture. Translation: They want to make money and buy nice things and there is nothing wrong with that. Teaching entrepreneurship in the classroom is a must; guide the ambition and desire of your students by providing healthy outlets. Implement project based learning throughout your classroom: start by making your class projects your unit tests.
5. Make Them The Judge - Students are opinionated: create assignments that allow them the freedom to give their "expertise." Create a case study surrounding the content of your lesson(s), using language arts as the means for execution and reinforcement: verbally and on paper. Case studies are a good way to (1) reinforce writing competencies, (2) better engage students in your lessons and (3) with completing meaningful homework.
6. Let Them Argue It Out - Of course, I don't mean arguing for argument sake. Rather, provide a civil forum for your students to argue the topics of the day: don't be afraid to let your students argue with each other in the proper forum. Debating can change the dynamic of your classroom and provide students with meaningful learning opportunities that go beyond the content, and specifically improve the academic performance of your urban and/or inner-city students.
7. Use The Technology They Know - Research the different technologies that your students are using on a regular basis; the technology your students use out of necessity and out of interest -- there is a difference. Brainstorm ways to integrate the technology most frequently used by your students in your lesson and unit plans and take all of your researched information and build your lessons and assessments.
8. Make Fun the Barometer - Play and have fun when gaining an understanding of whether or not your students learned what you've taught them. Use games and "bonding" activities to have fun with students, in addition to checking whether or not they've internalized the lesson of the day. You can create your own game, play games based on game shows like Jeopardy or you can use music as a means for assessing.
For more information on these strategies in greater detail, they can be found in the book: The Cooper Street Offense: A Philosophy for Reaching, Teaching and Discipling Black and Hispanic/Latino Students in Inner-City Schools, available for purchase at amazon.com.