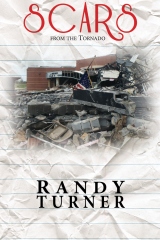 One of the things I never really said out loud until recently was how reluctant I was to return to teaching at Joplin East Middle School after the May 22, 2011, tornado.
The tornado destroyed my school and leveled or damaged 10 of the 19 district schools. As the date to open school began, just 87 days after the tornado killed 161 people and tore a path through one-third of our community, I found myself, for the first time, not eagerly anticipating the arrival of the 150 eighth graders who would be sitting in my classroom. I found it difficult to move, much less prepare lesson plans or get my room ready for the 2011-2012 school year.
After all, not only was my school building a thing of the past, but my new classroom was in a warehouse building, across from a dog food factory in an industrial park on the outskirts of the school district.
Once the students arrived for an open house just a couple of days before opening day and the conversations started, my attitude changed.
It occurred to me that if I had these thoughts, the teenagers in my charge had to be going through much worse.
And so began the adventure of the 2011-2012 school year.
To help deal with the tornado and the recovery process, as well as our most unlikely location, my students and I both began writing about our experiences. I decided early that this work would be published, not only for the therapeutic value of putting it in print, but also to let the world know that school after the Joplin tornado was not just about a group of high school students setting up shop in a school at the local mall and receiving free laptops courtesy of a one million dollar gift from the United Arab Emirates.
It was also about a group of 500 wonderful sixth, seventh, and eighth graders turning a warehouse into a school.
The book, Scars from the Tornado: One Year at Joplin East Middle School, was published last week and we want to share it with everyone. For the next four days, the e-book version of Scars is available as a free download. Please feel free to download it and pass along the link.
We are extremely grateful for the kindness that was shown to us by the people of Missouri, the nation, and the world., and this book is our way of expressing that gratitude.