Behind every great yogi is the perfect yoga tank. Constructed to a tee, the ideal version should be breathable, comfortable, and able to stay in place during headstands and beyond.
Trying to wrap your head around all the different choices? Take a deep breath, Rank & Style's objective and data driven list has done the work for you by compiling the ten most excellent of all.
Peek through for the perfect yoga tank to leave you expertly outfitted from, downward dog to warrior pose and back again. Namaste.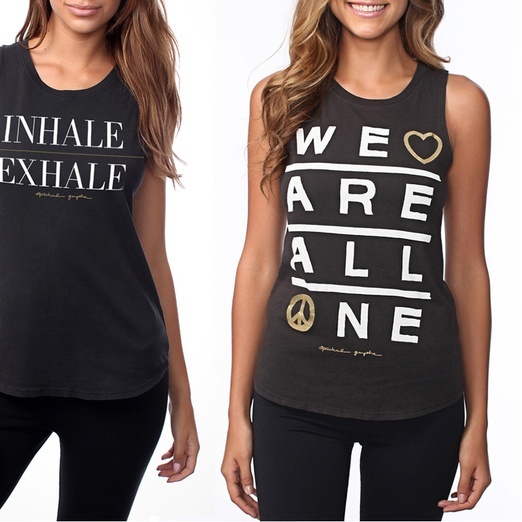 #10: SPIRITUAL GANGSTER INHALE EXHALE MUSCLE TEE VINTAGE BLACK
These printed muscle tees are a stylish and wanted addition to any yogis closet. Their relaxed fit and bold graphics make them a hit on the streets as well!
Price: $44, Available at Spiritual Gangster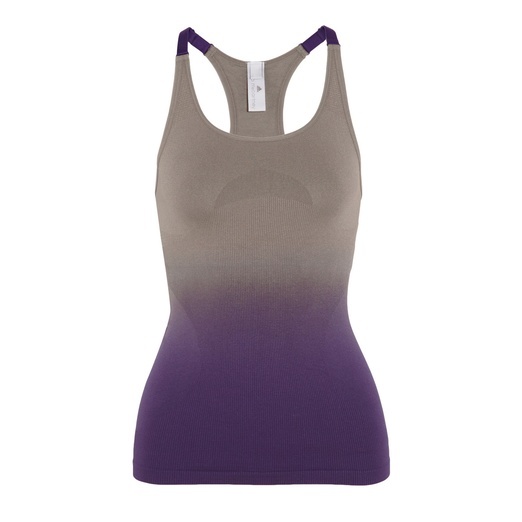 #9: ADIDAS BY STELLA MCCARTNEY YOGA CLIMALITE® OMBRÉ STRETCH TANK
Dip dye effect gives a fashionable edge to this cool, calm, and comfortable ombré stretch yoga tank. Climalite technology wicks away moisture, letting you focus on important things, like your triangle pose.
Price: $100, Buy at Net-A-Porter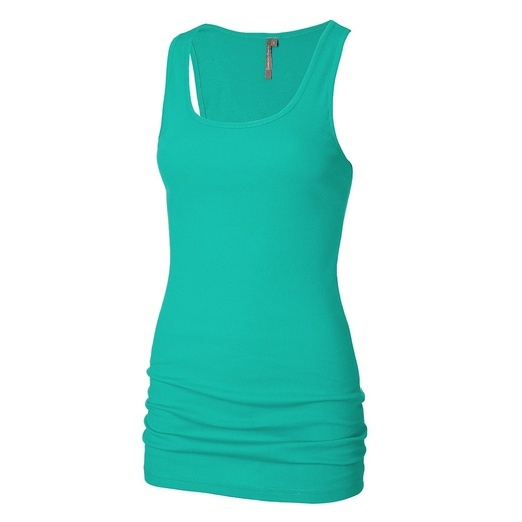 #8: SWEATY BETTY MANTRA YOGA VEST
Ladies looking for a long and lean silhouette on their yoga tank, this ribbed, cotton number is sure to be your jam.
Price: $30, Buy at Sweaty Betty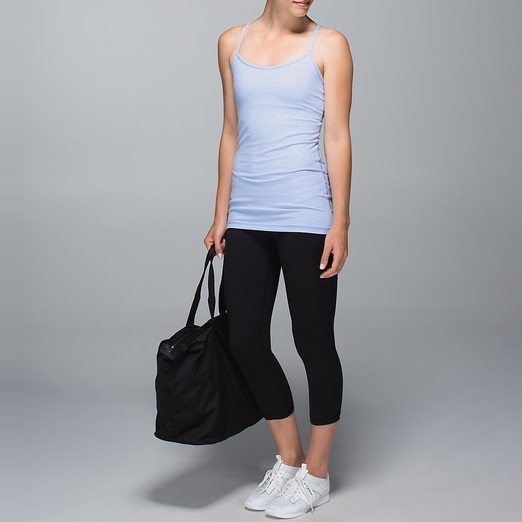 #7: LULULEMON POWER Y TANK *LUON
Innovative and cottony-soft Luon fabric is designed to wick away sweat, breathe and stretch four ways while never losing its shape.
Price: $52, Buy at Lululemon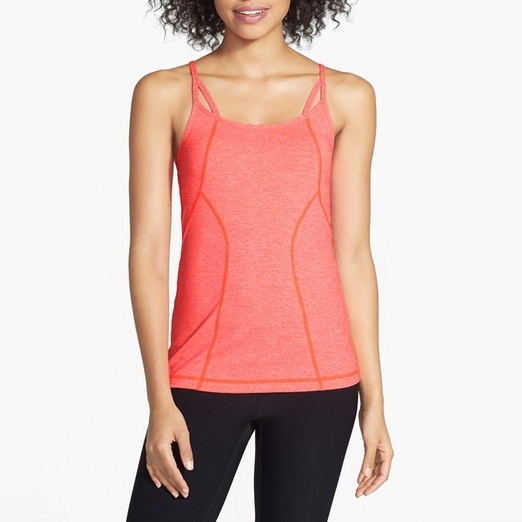 #6: ZELLA 'HOT' MÉLANGE SHELF BRA TANK
Mesh back keeps you cool while an integrated mild-compression bra keeps you in check, eliminating the need for layering.
Price: $58, Buy at Nordstrom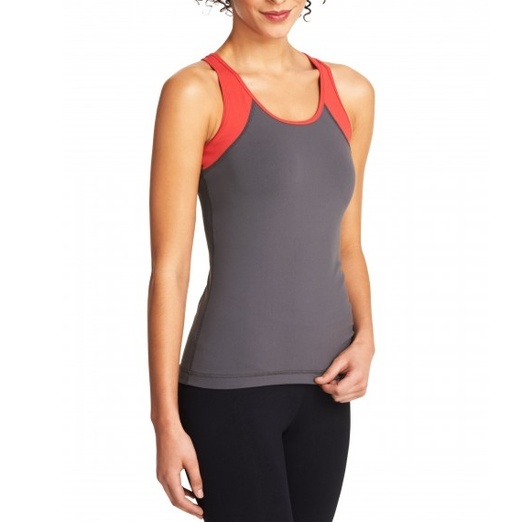 #5: YOGASMOGA YANTRA TANK
Loved for being a yoga tank that actually stays on your hips instead of riding up to your naval come hell or headstands. Shape Enhanced Stitching curves into the waist, shaving a cool 5 lbs off your figure before even breaking a sweat. Sweet!
Price: $55, Buy at YogaSmoga
What made #1? Visit Rank & Style now to find out. And while we're on the topic, check out our list of the ten best Yoga Bras, Fall Running Sneakers and Workout Jackets to get you fall fitness ready... in style!
Jesse Breeden for Rank & Style