Hola from Copacabana, Rio! I'm here in Brazil covering the World Cup for Univision and loving every second of my time at the games! I've been meeting amazing people, eating FANTASTIC food and watching the greatest sport in the world...fútbol. Check out my photos every day to see what I'm up to in Rio and don't forget to check my Twitter (@Rauldemolina) for more coverage from the games!

Watching Mexico vs. Brazil in a taxi. They have a live TV in front by the radio side!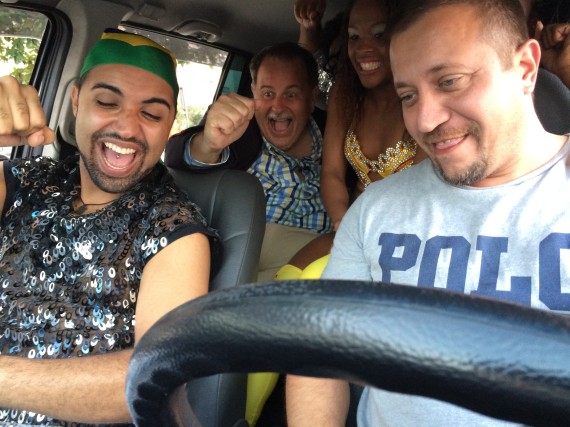 In Copacabana: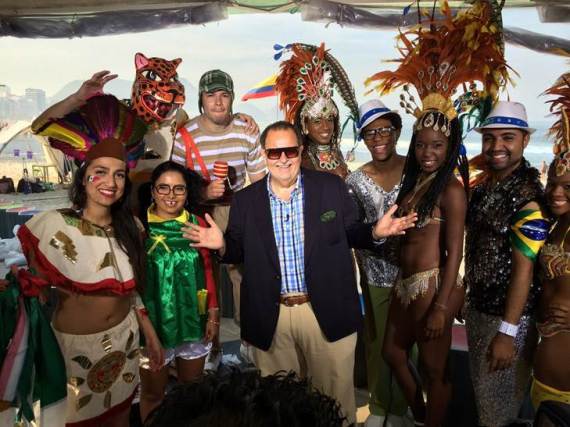 In Rio: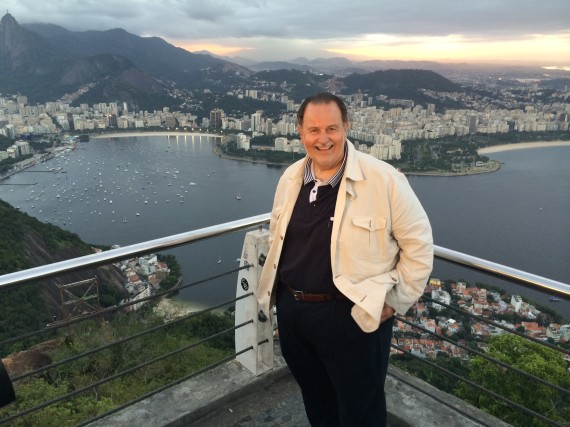 With Romero Britto and a local police officer in Favela Santa Martha in Rio: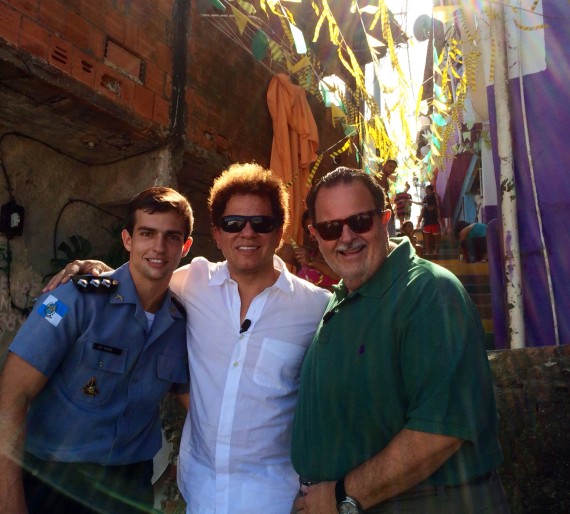 With local children in Favela Mangueira with Maracana Stadium behind me: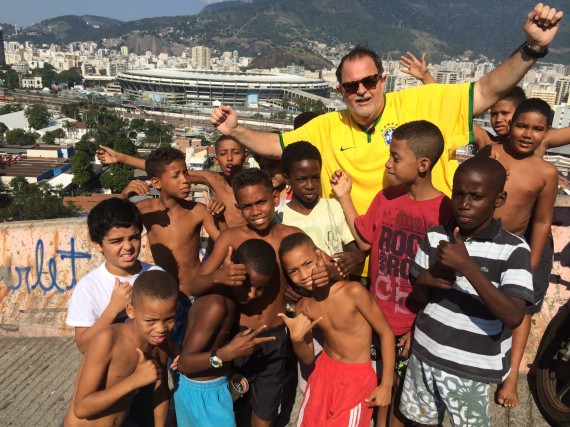 At Copacabana Beach, Rio: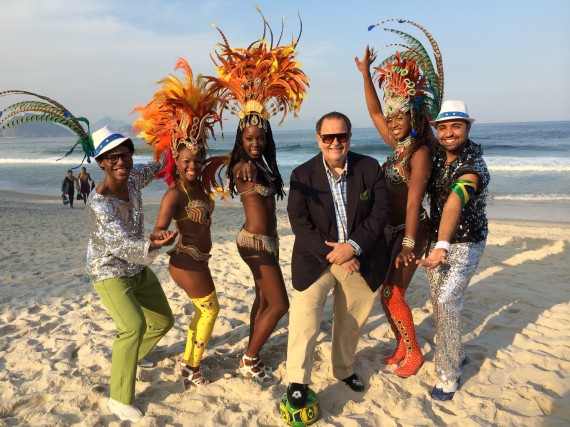 Raul de Molina is the multiple Emmy award winning cohost of Univision's #1 rated news show, "El Gordo y La Flaca." Raul's broadcasting career spans more than 20-years and has included hosting all major events for Univision such as the World Cup, New Year's Eve in Times Square, the Royal Wedding and the Latin Grammys. With over 1 million followers on twitter, Raul is one of the most influential Hispanics, which has been noted by several publications including People en Español. Raul is a well-known foodie, traveler and former paparazzo whose work has been featured in Time Magazine, Newsweek, Life and Paris Match.