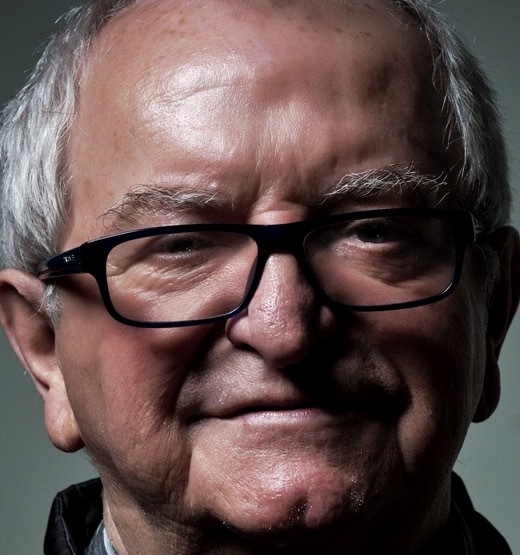 Photo: Honoree, Chef Juan Mari Arzak, photo by Felipe Cuevas
He is not in New York, Las Vegas or Paris; he is not on the Food or Cooking Networks or even in the Home Shopping Channel, which means that for the average American, he is completely unknown. But for the real foodies, Juan Mari Arzak is a master at his own game and perhaps, the greatest chef in the world - the king of modern cuisine - and on Saturday night, Arzak was honored at the South Beach Wine & Food Festival, the most important festival of this type in the world.

This humble, easy-going man sitting at my table on Saturday night next to the Consul of Spain and a famous jai alai player from Arzak's hometown of San Sebastian spent most of the night drinking his wine and relaxing. Unlike when Nobu, Daniel, Jean Georges or even Danny Meyer have been honored, few people came over requesting photos with Arzak, but he is to the world of food what Tom Brady is to the New England Patriots.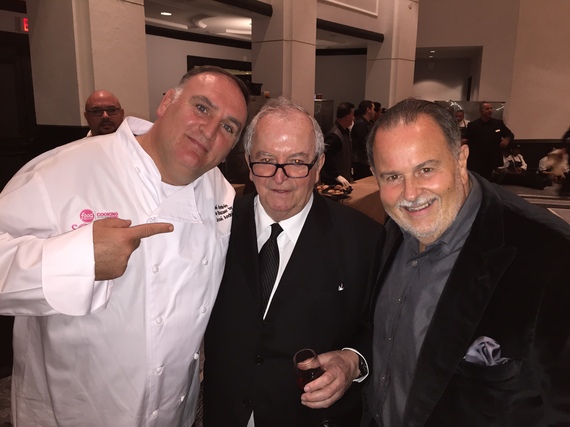 Photo: (From left to right) Jose Andres, honoree Juan Mari Arzak and myself
Arzak's restaurant in the Basque coastal city of San Sebastian, Spain has received a three Michelin Star rating for the last 26 years, something extremely difficult to accomplish. For people that love good food, that's the equivalent of winning the Super Bowl year after year.

The crowd of close to six hundred people was seated in the largest ballroom of the South Beach Loews Hotel. They ate and drank like the world was coming to an end with the finest champagnes, wines, caviar and of course, the famous pata negra ham (the caviar of Spain). In the center of the room, Mel Dick, Senior Vice President of Southern Wine and Spirits presented the attending winemakers from around the world including honoree Ted Baseler of Saint Michelle Wine Estates, which produces Stag's Leap and Coon Creek.

By the end of the night all the celebrity chefs in the kitchen came out and culinary chairman, Jose Andres, called his good friend to the stage - 72-year-old Juan Mari Arzak, who started his speech first in Spanish and then in Basque, thanking everyone in the room. At one point, you could see tears thru his glasses.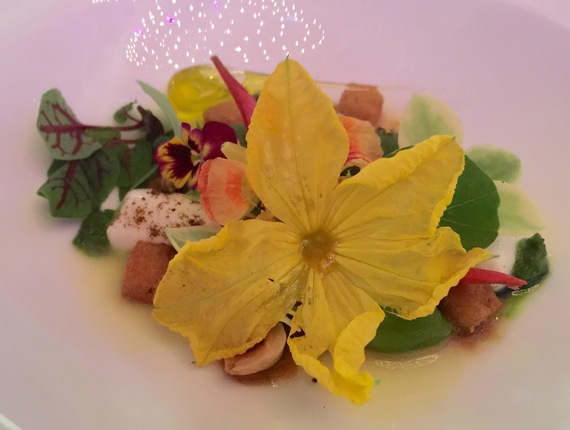 Photo: a course from Saturday's dinner

Saturday night's honoring of Juan Mari Arzak was another great moment in the world of food, and another great festival for the founder Lee Brian Schrager, who was not able to stay for the whole night because he had to attend another very important event - the fried chicken dinner.