I love the seafood in Rio and wanted to go straight to the source for my next meal - the ocean! I woke up at 4:30am on Saturday to go out with the fishermen and find out how they get such delicious catches every day. We went out to sea in wooden boats and when we got far enough off shore to start fishing, the weather was so bad and the waves were so rough that we had to go back. At least I got a nice view of the sunrise!
Hear more about my trip to sea this week on Univision!
My fish at the popular Giuseppe's Grill Mar in Rio: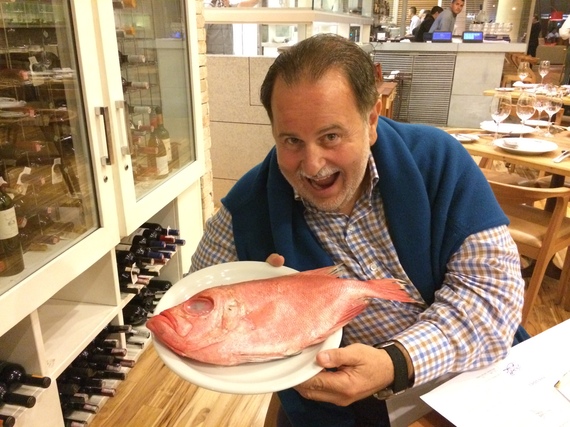 The boats we went fishing in: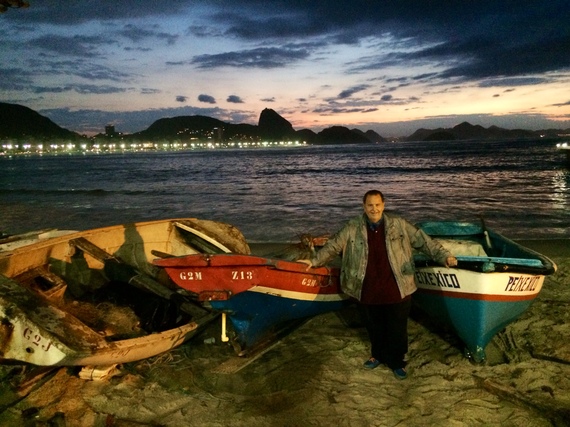 Getting ready to go out to sea at 5:30am!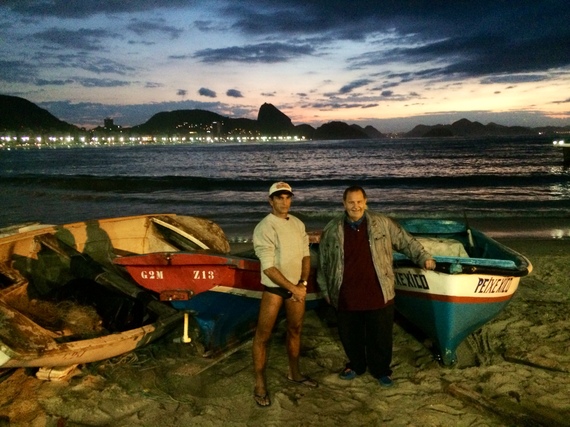 On the boat coming back from our fishing trip: