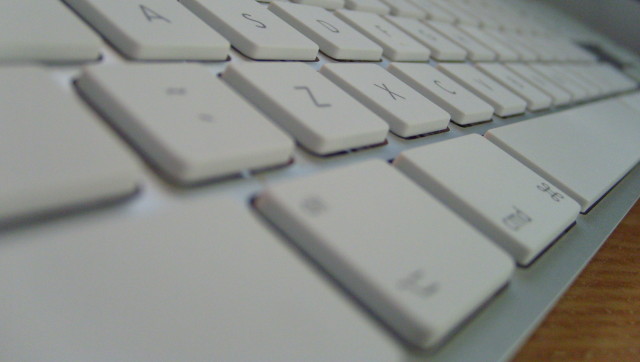 Although today's digital natives have grown up immersed in technology, many do not know how to use technology tools efficiently in the workplace. Almost every job now requires basic technology skills, at a minimum including typing, key business applications, and a basic understanding of how a computer works.
We are in the midst of a growing jobs crisis. In order to solve the associated skills gap both in the United States and worldwide, every worker must start with this set of essential digital literacy skills to function in today's business world. I have long said the illiterate of the future will not be those who cannot read or write, but those who cannot efficiently use a computer.
Most college graduates list skills like "types 60 WPM" and "proficient in Microsoft PowerPoint" on their resume -- but does that mean they are prepared to use technology in the workplace, and besides, what is the benchmark for proficient? Entry-level office employees still struggle to create formulas in Microsoft Excel, or edit a company logo in Adobe Photoshop. They may have used these programs at home or in school, but they don't know how to use their full feature set and apply them in the workplace.
When should we teach digital literacy skills? Middle school is the ideal age, high school is essential, and a program at the community college or four-year college level will catch those who have slipped through the cracks. Truly, the younger the better so youth grow up knowing how to apply technology in real-world business situations, not just for playing video games or chatting with their friends online.
Teaching digital literacy skills should include three key areas: key applications (such as Microsoft Office, Adobe Photoshop, etc.), computing fundamentals (how a computer works, what to do if you get the blue screen of death), and practical use of the Internet. Studies show that youth still trust most of what they read online, and are unable to discern between valid Internet sources.
Teaching digital literacy skills ultimately falls on parents and educators, and foundational industry certification programs are a real solution to this issue. They help students and workers master digital literacy skills and key application technologies and then validate those skills with an assessment that actually means something to employers. In the modern world, earning a degree to demonstrate competence is not enough anymore -- workers have to prove they have the specific skills to fill job openings. Certification is arguably the single best solution for verifying skills attainment and mastery.
IT certification isn't just for IT workers -- every worker in the world can use a basic technology certification to validate their skills. Office managers, retail clerks, even trade workers in industries such as construction can benefit from basic digital literacy skills. If hiring managers can trust that an applicant has basic technology skills and can almost guarantee they won't have to train them on those skills, that individual is more valuable and will be more productive on the job from day one.
Fundamental IT certification is easy to implement, and it is affordable. As I mentioned, middle school is really the ideal place to begin. Warren County Middle School in Warrenton, N.C., is one such school that successfully implemented a digital literacy training and certification program for their young students. Every student takes digital literacy courses as required electives, including a Key Applications course for 7th graders and Living Online and Computer Fundamentals for 8th graders. Most of these students achieved the Internet and Core Computing Certification (IC3) from Certiport at the end of the class. Warren County Business Education Teacher Debra Clayton says,
"The advantage of having the digital literacy certification is that when these students apply for jobs and colleges, they can have a digital portfolio and show proof of their knowledge. It makes them a little more marketable and tells employers and colleges that they know a more about computers than other candidates."
At the high school level, Jefferson County Public School District (JCPS) serves more than 100,000 students in Louisville, Kentucky. They recently made digital literacy certification part of the required Computer Applications course at each of the 22 Jefferson County high schools. In only two years, JCPS has awarded more than 1,200 IC3 certifications to students and teachers.
Basic technology skills training can be even more powerful at the college level in helping students enter the workforce. We can even look to Iraq as an example. Iraq is working to come back from a period of extreme technology isolation. Dr. Ammar Hasan, Deputy Minister of Higher Education and Scientific Research, championed digital literacy skills and the country of Iraq made the Internet and Core Computing (IC³) exam a requirement for all postgraduate applicants. In 2011 and 2012 there were more than 25,000 postgraduate applicants who earned digital literacy certification in Iraq, and as a result their population is improving its job prospects.
There is an increasing skills gap between those who have a firm grasp on technology and those who are struggling to keep up in today's workforce, but it is so easy not to get left behind. I have seen foundational industry certification programs fill the gap to help students and workers master basic computing and key application technologies. When individuals earn an industry-recognized credential, they become more college and workforce ready, arming themselves to succeed in today's economy.
Ray Kelly is a global advocate for digital literacy and the value of technology-enabled education in raising economic and social standards. He currently is the President and CEO of Certiport, the world's leading provider of computer literacy skills training and credentialing programs.