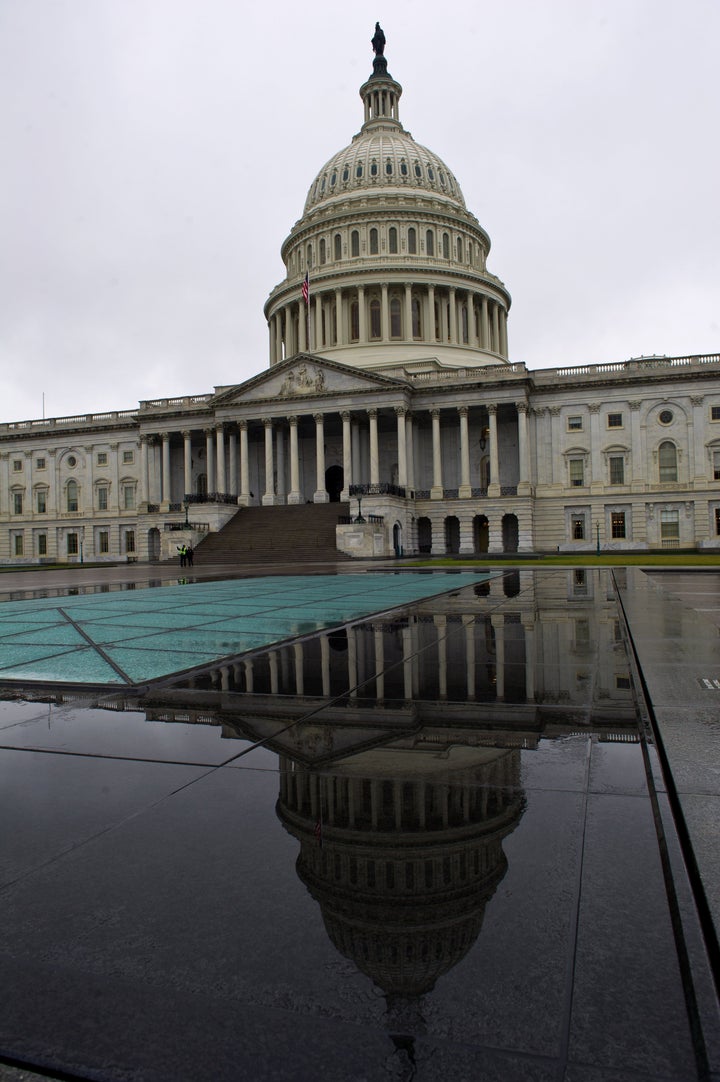 Washington is the world capital of buzzwords. As members of Congress huddle to work through our country's budgetary crisis, you undoubtedly will hear terms such as "job creators," "fiscal hawks," "beltway outsiders," and "venture capitalists."
You probably have a picture of these kinds of people: corporate titans, economic policy experts, and savvy entrepreneurs. You might not, however, imagine people who grow bananas in Tanzania or lead a small fishing village in Ghana.
Today in Washington, Oxfam is launching an ad campaign to remind members of Congress that "job creators" and "venture capitalists" don't always wear fancy suits or have well-heeled lobbyists.
Job creator Nana Kojo Kondua is the village chief of Abuesi, Ghana who -- with a tiny bit of U.S. foreign assistance -- has made national officials enforce fishing regulations fairly, ensuring his village's source of jobs and food can be protected for the future.
Venture capitalist Emiliana Aligaesha formed a successful private company selling the coffee and beans she and her community are growing, and -- with a tiny bit of U.S. foreign assistance -- has trained farmers in techniques that improve their yields and market access for their products.
Beltway outsider Martha Kwataine is a health care advocate who - with a tiny bit of U.S. foreign assistance -- has made sure her national government responds to the needs of her fellow Malawians in rural areas, not just those living in the capital.
And budget hawk Manuel Dominguez is the mayor of San Martin Alao, Peru who -- with a tiny bit of U.S. foreign assistance -- has improved the management of his own municipal funds to clean up the waste blighting his town.
Each of these four effective aid heroes is using a tiny bit of our country's investment in the fight against poverty to make huge difference in their communities and countries. And by doing this, they are displaying precisely the kind of leadership America has been asking for from poor countries -- standing on their own two feet, and creating prosperity and opportunity for their own people.
We want to share these stories all over Washington to remind members of Congress about the high impact of poverty-focused development assistance -- and how even a small amount of aid, put into the hands of local leaders in developing countries, can help solve big problems.

Aid to fight poverty and help out in disasters is one of America's proudest traditions -- and smartest investments. For decades, American aid has helped people escape poverty and survive war and hunger. U.S. aid has helped end polio, fuel the Green Revolution, and rebuild shattered economies. It has also helped build some of America's strongest allies, like Turkey, South Korea, and Poland.
But despite this impressive record, global poverty assistance always seems to end up on the chopping block -- despite the fact that development aid is less than one percent of the federal budget.
Many lives depend on these programs that give the world's poorest people the tools they need to help lift themselves out of hunger and poverty. These strategic investments also help make a safer world today and avert costlier interventions and humanitarian emergencies tomorrow.
And while we at Oxfam America do not take U.S. government funds for our work, we have seen firsthand how American dollars are making a difference by empowering people to fight poverty and injustice themselves -- to act as change agents on their own behalf.