co-authored by J. Thomas Malatesta, CEO & Founder, FortressFoneTechnologies Co.
Life in the bubble. Never ceases to amaze us how supposedly smart people do stupid things, legal or not, without a clue of reality. Happens every day, 24-7.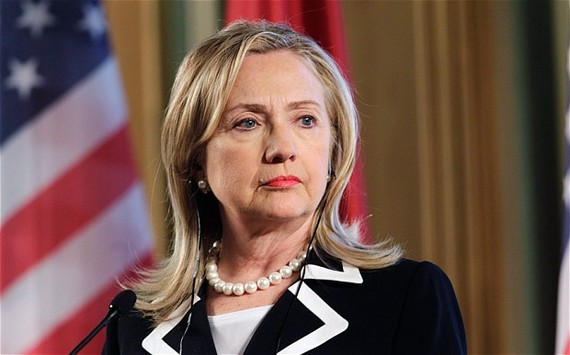 It seems we have had a long and lengthy stream of revelations about American spy agencies and their "snooping" with Edward Snowden's never ending, revelations. Therefore, it would be a foregone conclusion that there is government-sponsored "snooping" globally. We are adrift in government sponsored corporate espionage, so one might ask why Hillary Clinton thought it was acceptable to use a private server to host her e-mails. No matter her answer, given who she is, it was a stupid move.
According to reports, Clinton amassed 62,320 emails between March 2009 and February 2013. The content of those e-mails will be debated for months to come. Clinton stated yesterday, "No one wants their personal emails made public, and I think most people understand that and respect that privacy." This statement presumes that the system at her home in Chappaqua, New York is inherently secure. She further stated. "It had numerous safeguards." It was on property guarded by the Secret Service, and there were no security breaches. So I think that the use of that server, which started with my husband, certainly proved to be effective and secure."
Yet the question is - was the server effectively monitored and were the endpoints secured against insider and outsider threats? There are enormous data trails associated with "confidential data" across endpoints from mobile devices to the network and storage system. Did Clinton have tax returns, confidential documents, any classified documents, questionnaires for National Security matters, her safe house location, details on motorcades, medical records, health care data, information on her husband and child, or any other proprietary information? Sensitive data leakage is of utmost concern to corporate management and it should be for a former First Lady and New York Senator as well as a sitting Secretary of State.
Last Friday afternoon CIA director John Brennan publicly issued a memo to the agency's staff calling for a massive re-organization of its hierarchy and priorities. Hackers and hacking are viewed as a major new focus for both offense and defense. The FBI announced late last year that it was seeking new rules of criminal procedure that would vastly expand its power to hack into the computers of criminal suspects. If the government of the United States has myriad capabilities to infiltrate an organization why would Hillary Clinton feel that other Nation states, organized crime, terror groups, international drug cartels, ISIS, Al Qaeda, the Mafia, outlaw motorcycle gangs, to name a few, not have an interest in her private server?
Clinton gave no official answer for why she just didn't use a government account for work and a personal account for issues pertaining to her private life. There is simply no way to accept Clinton's explanations on any of this. Clinton handed over 55,000 pages of emails to the State Department. They will not be shared publicly for months but our best guess is that all the information on that server already has been shared with some unknown third party.