Secret Service Director Julia Pierson, testifying before House lawmakers today, called the September 19 White House breach "unacceptable," saying security procedures were "not properly executed."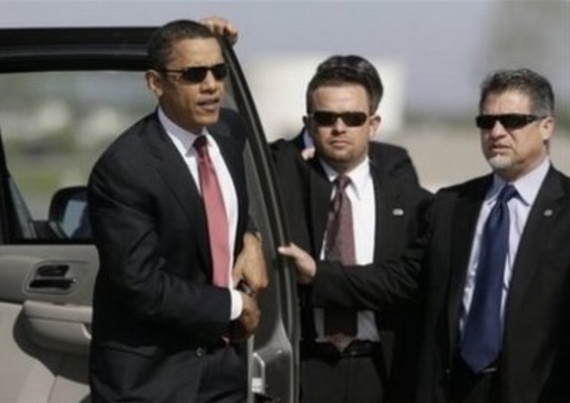 Pierson, on Capitol Hill to defend her agency's handling of fence jumper Omar Gonzalez, initially requested a closed-door hearing, arguing it is "beyond reckless" to hold public proceedings about Secret Service protocols. But it appears Pierson is recklessly leading the agency and placing the office she's charged to protect in great danger.
According to a Senior Secret Service Manager speaking on condition of anonymity, significant changes have taken place under Pierson's leadership undermining the agency's mission, especially in the White House uniform division.
First, and most troubling, the security agent says, is that the canine division "has been taken away." The agency source says dogs on patrol have always been the first line of defense at the White House and there are several dogs on duty at any one time. But Pierson has since changed that procedure, issuing a directive to muzzle the canine agents. "They are no longer used as a defense weapon," the agent says.
There have also been changes to standard operating procedure since the Ferguson, Missouri, shooting. The old procedure was to issue two verbal contacts with an intruder. After non-compliance, an agent had authorization to shoot. However, under Pierson's directive, under no circumstances, even if an intruder is armed, can an agent shoot, unless they know for a fact that the perpetrator is carrying a weapon. So if, for example, if Omar Gonzalez was carrying a concealed firearm, agents would be prohibited from even shooting him in the foot. While there is technology to determine if an intruder is carrying explosive devices, there is no remote technology to determine if someone is carrying a gun.
The agent says since Pierson took over the agency, the turnover rate has soared, especially in the uniform division, the closest inner function of protective layers at the White House.
"They'll hire 25 new agents this month but 27 will leave at the same time. They don't feel they have the support to do their jobs. So they're losing senior management level members. Many are taking early retirement or going to other government agencies. They're also losing young recruits who would normally be working their way up through the ranks. This is what's happening to what was considered to be the most elite protective operations agency in the world."
The security officer says agents who take great pride in their work are getting lambasted and have gone from loving their job to hating it. The biggest concern -- political correctness has replaced tactical operations.
"If this were 2007, under the old SOP, the subject would have never made it to the front door. If you look at the rooftop camera angle from the Hay Adams (hotel), you see the guy running around the bushes, you see the officer with a gun drawn and verbal commands given. But he doesn't shoot. He doesn't run and tackle him. If he (Gonzalez) had been a professional, it would've been game over for anyone inside the White House. It's just unbelievable to me. They're tactically handcuffed. This is what Pierson has done to the agency."
Former Secret Service Director Mark Sullivan may have had to explain the inexcusable conduct of his agents in Amsterdam and Cartagena, as well as his own failure to report the 2011 White House shooter to the Obamas. But he knew how to run the agency from an operational security standpoint. It is clear Julia Pierson's appointment was an attempt to dismantle this old boy's network. But Pierson is not fit to lead the agency and in doing so, is creating a national security risk.