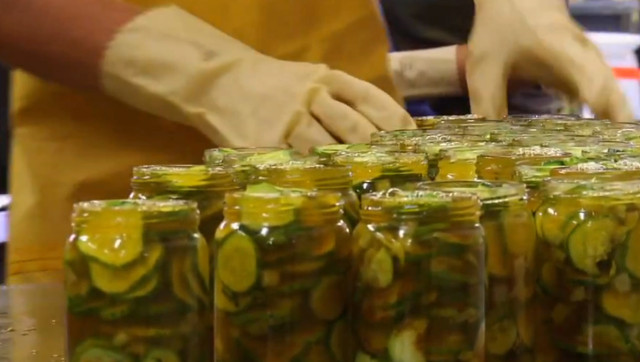 Paul Fuller and his wife Judy have been building their food processing business Sweet Creek Foods -- they refer to it as a "glassery" rather than a cannery -- for 12 years. They started with pickles, then moved on to jams, tomatoes, salsa and tuna. Besides processing their own line of products, they also offer a service called co-packing to farmers, giving them the opportunity to develop value-added products without the expense of having to build their own processing facilities.
What they are doing, according to Paul, is building something that is an essential piece of a regional food system, realizing we can't always be depending on global sources for our produce.
To read the entire post, visit Cooking Up a Story. Originally posted on Food.Farmer.Earth.