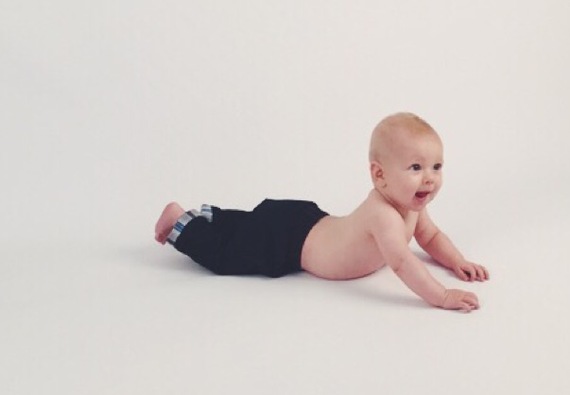 Where did the time go? I have been in a baby coma for six months and feel like I'm only just coming out of the fog.
So, in celebration of mamas everywhere and as this month celebrates Mother's Day (in America and Australia), here are 10 reasons we should be spoilt.
For 9 months we watched our body expand, spread and swell. No one enjoys 'cankles', lower back pain, waddling, or wireless bras.
We lost our identity the moment bub arrived. And the transition to motherhood is fraught with challenges, stress, tiredness, overwhelm, anxiety, excitement and several "what the hell am I meant to do" moments.
We are constantly learning. And when we think we've got it "sussed," bub changes and we're back to the start again.
Somehow we learn to survive on snippets of sleep and keep going for days, weeks, and months on broken, sleepless nights. I am sure I am not alone in wanting to punch you (husband) every time you complain you are tired. You are not awake for hours; I can hear you snoring through the baby monitor.
In those early months we exist on cups of (cold) tea and packets of biscuits, because that is all we have the energy and time to 'cook'.
Our bodies change and our boobs leak. We pray that somehow, one day, it will all pop back into place, on its own accord. Because right now, I'd rather sleep than spin.
Baby brain exists; be patient with us.
Time disappears. And for that exact reason the dishes can wait. Cuddles with bub are far more important.
Going to the supermarket on our own is now classified as 'me time.'
Mums group is a form of psychotherapy. Knowing that we're not alone dealing with the turmoil's of newborn-baby-ness keeps us sane.
But, at the end of the (groundhog) day, despite dark circles under my eyes, wearing sick and dribble splattered leggings and t-shirts, surviving on white carbs and caffeine, 'washing' my hair with dry shampoo, and feeling like a sleep-deprived zombie, I love my new "job" and wouldn't change it for the world.
Happy Mother's Day!